India lose 0-3 to Germany, suffer first loss in SA tour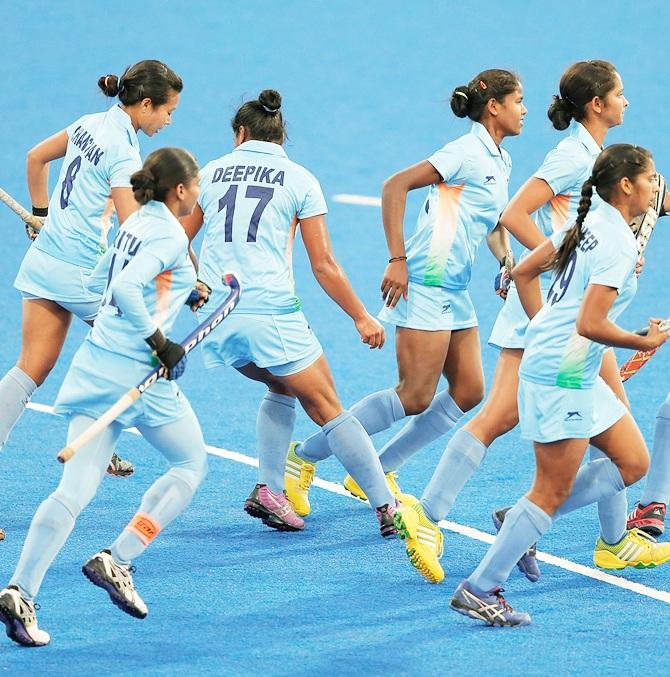 IMAGE: Indian women's hockey team. Photograph: Lintao Zhang/Getty Images
Indian women's hockey team lost 0-3 to Germany to slump to their first defeat in their tour to South Africa, in Stellenbosch, South Africa.
The first half of the match started with both the teams moving cautiously in order to understand each other's game plan.
Both India and Germany concentrated on maintaining ball possession and a lot of the game was played in the mid-field.
The Indian eves came out with more attacking intent in the second period and in the process earned a penalty corner in but they failed to capitalise on the opportunity.
The Germans finally broke the deadlock in the final minutes of the second quarter through a field goal from Lydia Haase.
Germany doubled their lead in the third quarter through another field goal by Pia-Sophie Oldhafer before making the scoreline 3-0 through a penalty corner conversion by Julia Muller in the fourth and final 15 minutes of the game.