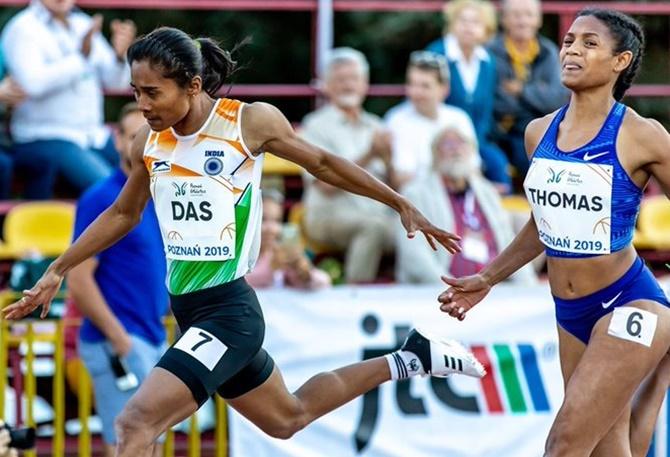 India's rising track and field star Hima Das, who won fourth gold in a fortnight, in the Tabor Athletics Meet in Tabor, Czech Republic, has made an appeal to help the state of Assam that is reeling under a deluge.
Assam-based athlete Das shared a glimpse of her flood-stricken neighbourhood, and appealed big corporates and followers to contribute to the CM's Relief Fund.

"Flood situation in our state Assam is very critical, 30 out of 33 districts are currently affected. So I would like to request big corporates and individuals to kindly come forward and help our state in this difficult situation," Hima tweeted.
The 19-year-old runner further confirmed that she has donated half of her month's pay to the relief fund.
"I have contributed my bit and requesting others also to please help people of Assam. #AssamFloods," Hima wrote.
Hima transferred the amount on Tuesday morning to the CM's relief fund. Hima works at the Indian Oil Corporation in Guwahati as an HR officer.