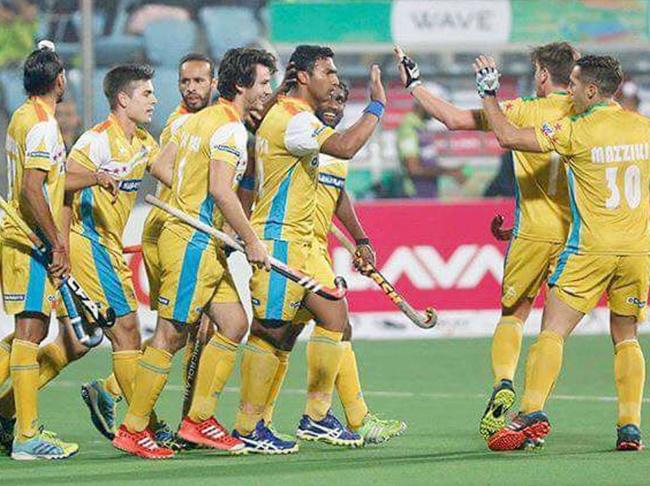 IMAGE: Uttar Pradesh Wizards were led by experienced V R Raghunath Photograph: Facebook
A resilient Uttar Pradesh Wizards came up with an inspired show to beat defending champions Jaypee Punjab Warriors 6-2 in a Hockey India League match, in Chandigarh, on Monday.
Goals by Shamsher Singh (5th minue), Ajay Yadav (40th) and Akashdeep Singh (58th) ensured that UP Wizards take home five points from the match.
With the fifth edition of the HIL inching closer towards the final weekend, the game between Uttar Pradesh Wizards and hosts Jaypee Punjab Warriors was going to be a crucial one to keep their hopes alive this season.
While a win for the home side would have sent them to the third spot on the points table, it was a do-or-die match for the Uttar Pradesh Wizards as a loss would give them no chance of making it to the semifinals and they did not disappoint.