'They showed us a video of luge and bobsleigh, and also the movie Cool Runnings. I immediately wanted to try it.'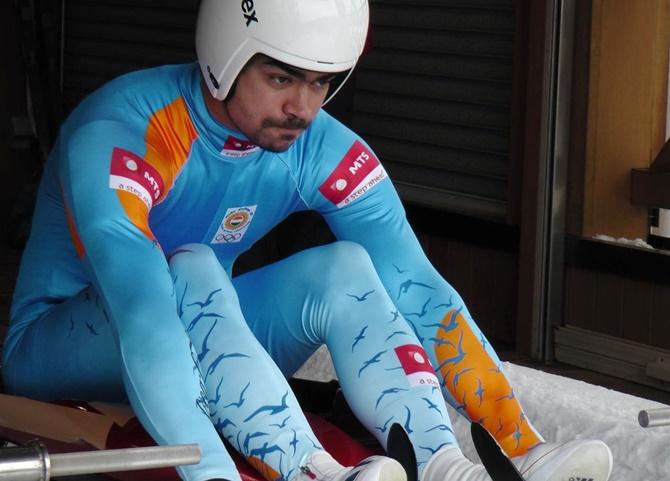 IMAGE: Competing on the world stage, the odds have always been against Shiva Keshavan. Photograph: Shiva Keshavan/Twitter
Shiva Keshavan has often been described as India's answer to Cool Runnings, befitting as it was the film of Jamaica's unlikely bobsleigh team which played a role in inspiring his own unique story.
The Indian luger recently qualified for his sixth Games in Pyeongchang, all thanks to a chance encounter with former European champion Gunther Lemmerer.
Growing up in the foothills of the Himalayas and inspired by the 1993 movie Cool Runnings, Lemmerer and luge officials travelled from India to Greece and Somalia to Bermuda looking for the next crop of competitors from previously untapped nations.
And Keshavan was hooked: "They showed us a video of luge and bobsleigh, and also the movie Cool Runnings. I immediately wanted to try it."
The teenager showed a prowess that most of his fellow debutants lacked, so he was invited to Innsbruck to try out the discipline for real.
"I was 15 and in Austria and, as I waked up the stairs at the famous turn No. 14, a luger whizzed by," he recalled. "I said 'whoa, what was that?' and someone said 'that's what you'll be doing'. I remember being immediately hooked. I called my parents and told them I was going to be a luger."
Keshavan and his peers travel on sheet ice on a metal sled feet first at speeds of up to 135kph (84mph).
His unlikely back story means he is often asked about Cool Runnings -- 20 years since his Games debut when he finished a creditable 28th aged 16 and half the age of many of his competitors.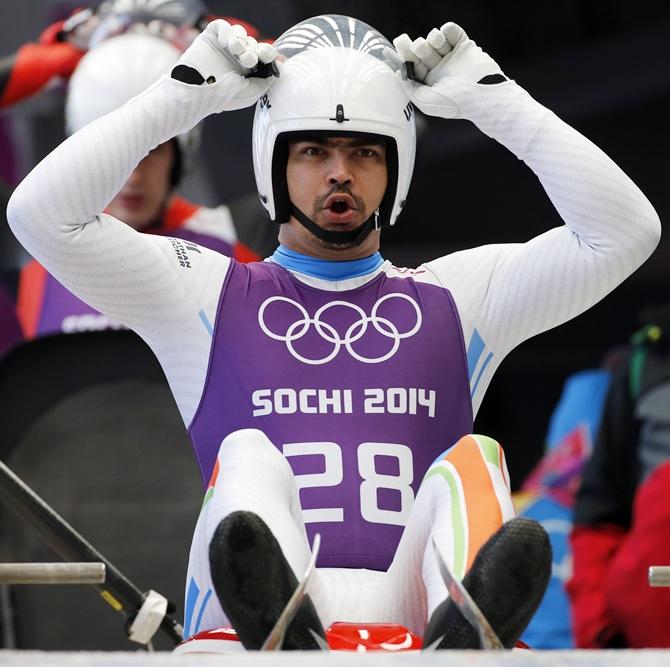 IMAGE: Shiva Keshavan gets prepared during a men's luge training session. Photograph: Fabrizio Bensch/Reuters
Competing on the world stage, the odds have always been against him.
"I don't have all the support systems," he said. "It took me a long time to get a proper sled and for years it was a bit of a hodge podge."
All sorts of sponsors and backers have been sought over the years by Keshavan and his wife Namita, the luger aided by a coach for the first time in his career properly in the shape of former American competitor Duncan Kennedy since Sochi.
In what could potentially be the 36-year-old's last season in the sport, he still feels like the young teenager starting for the first time.
"I feel like I felt when I first started racing," he said.
In the ensuing weeks, Keshavan is doing everything possible to garner even more speed with Kennedy and his new sled.
"There's so much you have to focus on (during a run)," he explained. "I'm steering over here, I'm holding up over there, I want to be high, I want to exit left to centre."
"So, time and speed become interrelated. A run of 1.5 kilometres can last about 50 seconds and, since it's so difficult to get track time, we use visualisation to recreate whatever your mind goes through during a physical run.
"Even if you have some issues you can't sort out on the track, you can sort it out in your mind."
For India's answer to Cool Runnings, the ensuing weeks and months will be a battle of body and mind.