One thing that has not changed is her ultra-aggressive style and it never will, as long as she is hungry for Slams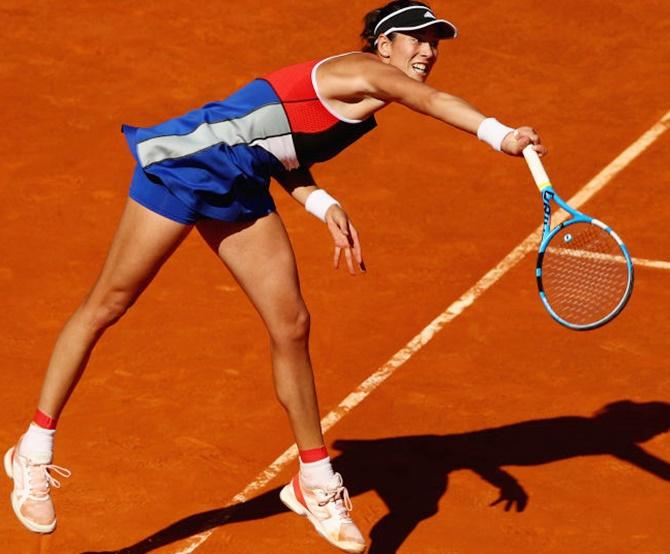 Being the reigning Wimbledon champion and former French Open winner has its perks for Garbine Muguruza, like being invited to walk the red carpet at this year's Oscars in Hollywood.
Fun as that was, however, the powerful Spaniard knows her real place next week will be fighting it out on the red dirt trying to add to her grand slam total.
The world number three has had an up-and-down year, but will arrive at Roland Garros as one of the main contenders.
Last year proved a chastening experience in Paris when, as defending champion, she lost to local favourite Kristina Mladenovic in front of a raucous, partisan crowd and broke down in tears afterwards during her news conference.
Some might say a night mixing it with the stars of the silver screen might be more preferable than facing a hostile crowd on a dusty clay court, especially as the 24-year-old is dabbling in fashion design and recently modelled a series of looks for fashion bible Vogue.
Muguruza is quick to knock that notion back.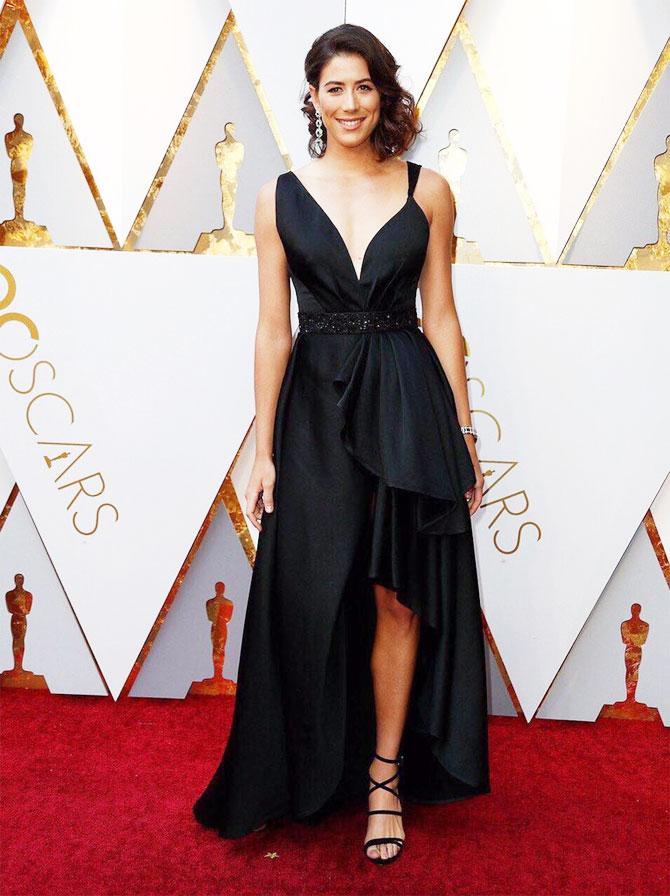 "I was invited (to the Oscars) by Rolex and thought it was a great opportunity, a chance in a lifetime," Muguruza, announced as a global brand ambassador for mineral water company Evian this week, said.
"I felt like a bit out of place, like, 'what am I doing here?' It's all about superstars and I was there representing the world of sport. It was a good experience to witness all the Hollywood glam. But I'm in a different world of competition."
"I'm more of a warrior. I live in a different world."
Venezuela-born Muguruza burst on to the scene in 2015 when she reached the Wimbledon final and lost to Serena Williams.
She avenged that defeat a year later in the French Open final and then beat Venus Williams to win Wimbledon last year. She rose to number one in the world in September.
This season she claimed the Monterrey title in April but her form on clay has been inconsistent, losing to Russian 21-year-old Daria Kasatkina at the Madrid Open before suffering a surprise defeat by Australian Daria Gavrilova in Rome.
Muguruza, however, says she has learned not to dwell on defeats and 'overthink' -- traits that hampered her in the months after her stunning 2016 French Open triumph.
"I just think now that when the day comes I'll be ready," she said. "You get upset for five minutes and then you're like, 'okay, it's time to do something. What can I do for next time?'"
One thing that has not changed is her ultra-aggressive style and it never will, as long as she is hungry for Slams.
"I have never seen someone winning such an important title by not being super-aggressive," Muguruza, who is back working full-time with coach Sam Sumyk after ending a spell with fellow Spaniard and former Wimbledon champion Conchita Martinez.
"You have to go and get it. You will never win a grand slam waiting for it. You have to have an aggressive game.
"Of course every player has their own style, some more spin, some more flat, but you need to be aggressive in women's tennis."
"If you are not, you are out."
After the French it will be on to the grasscourts and Wimbledon where Muguruza will try to defend the title.
"In Spain the French was the tournament but I love the history and elegance of Wimbledon," she said.