Formula One driver Jenson Button had reportedly signed a deal with McLaren for one more year, months ago, and the announcement is set to be made soon.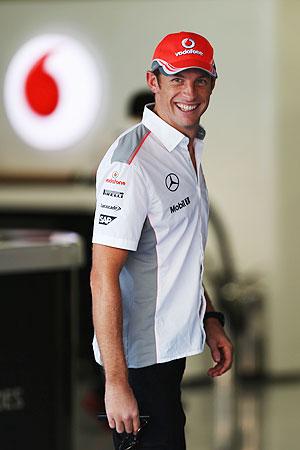 According to the Mirror, it had been thought the 33-year-old would sign a three or four year contract with the Woking-based team. The revelation came as the Woking operation landed the coup of the year on Monday in luring design genius Peter Prodromou from champions Red Bull, the report said.
Level headed Button is seen as the only top driver who can work with any of his rivals, the report added.
Sources at Red Bull and Ferrari admit the Brit is on their wanted list, while at the end of next year all the top teams will be in a state of flux over their driver line-up.
Photograph: Mark Thompson/Getty Images