Plans to float Formula One may finally get the green light in the coming weeks, a proposed listing in Singapore giving investors a chance to buy a chunk of the business behind the high-speed motor racing tour.
The idea of floating Formula One has been around for more than a decade but there appears to be real momentum on this occasion to sell off as much as 30 percent of the company.
Banks UBS and Goldman Sachs have been hired to lead an initial public offering that could value the business at up to $10 billion.
Peter Brabeck, the chairman of Swiss food group Nestle, has been lined up to chair the company should the flotation proceed.
The driving force is private equity firm CVC Capital Partners which has owned 63.4 percent of the business since 2006 and now plans to cash in. CVC is seeking to cut its stake to under 50 percent, a source close to the deal has said.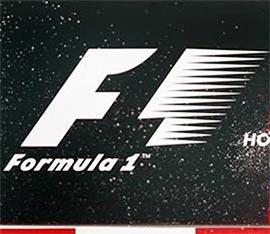 Further impetus could be provided by a 15 percent stake which was held by US investment bank Lehman Brothers when it collapsed in 2008. A flotation would allow the bank's administrators to raise up to $1.5 billion for creditors.
Kimberley MacLeod, a spokeswoman for Lehman Brothers Holdings in New York, declined to comment.
PUBLICITY SHY
Formula One is something of a paradox as a business.
Its 20 races are watched by more than 500 million television viewers, but details of its finances are harder to access.
Formula One chief Bernie Ecclestone made a presentation to bank analysts last week at London's plush Savoy Hotel and further financial details are expected to be published in coming weeks as part of efforts to woo investors.
Revenue for the current season will reach $2 billion for the first time, according to a report by industry monitor Formula Money.
Fees paid by tracks around the world to host races that bring glamour and exposure to cities are the largest part of that income at an estimated $700 million, exceeding TV income.
Based in London and run by the 81-year-old Ecclestone, Formula One has only around 250-300 staff.
It does not own its own circuits and it costs teams such as Red Bull, Ferrari and McLaren upwards of $100 million per season to compete in its races around the globe.
What Formula One Group does have are commercial rights to the sport for the next 98 years and a brand that Briton Ecclestone has built up over the last four decades.
ASIAN APPETITE
Potential investors are also likely to press the company on a succession plan for Ecclestone, who has made his fortune from the business and retains a stake of over 5 percent.
The planned listing in Singapore is an attempt to tap into Asian appetite for prestige brands and growing enthusiasm for Formula One racing in the region.
English soccer champions Manchester United also looked at listing in Singapore before putting the plan on hold because of volatile markets last year.
"I think it is fair to say that people are quite excited about this IPO because I think the numbers are quite good," said an investment banker based in Singapore who is not involved with the deal.
"Of course it has to compete with Manchester United, but MU has withered down and this appears to be moving full steam ahead," he added. "If you look at the business model, it is a very exclusive concession that they have."
CVC floated luggage company Samsonite in Hong Kong last year, in a deal in which it again worked with Goldman Sachs. Italian fashion house Prada is also listed in Hong Kong.
Simon Chadwick, professor of sports business strategy and marketing at England's Coventry University, said changes in the ownership structure could accelerate the commercial development of the sport.
"They will look at this fabulous brand and product and say what more can we do with it?" Chadwick said, noting how European soccer clubs had built on their brands in Asia.
"From a commercial point of view, it will reinvigorate the sport," he added.