Formula One commercial supremo Bernie Ecclestone says the Australian Grand Prix is as important to the sport as the iconic Monaco race but he could not force Melbourne to keep it if it was too expensive for the city.
Melbourne has hosted the race on a street circuit at Albert Park since 1996 but there is growing local opposition to a renewal of the contract when it expires in 2015 because of the huge annual losses.
"Australia is as important to us as Monaco," Ecclestone said from London in a teleconference with Australian media on Wednesday.
"It's part of the world championship and has been for an awful long time. We'd hate to think that we're going to lose Australia.
"In the case of Melbourne, if the product is too expensive for them, we understand that and when the contract comes to an end there's no need to renew it.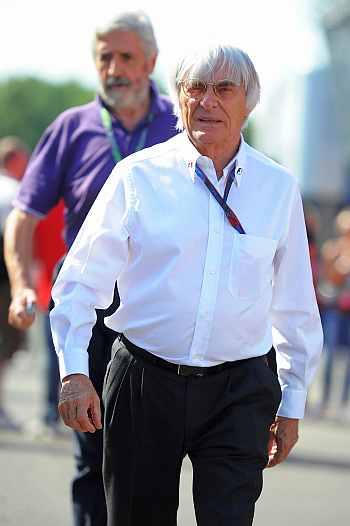 "We wouldn't force somebody to buy something that they don't want or think is too expensive.
"We get massive worldwide television coverage - if that's not important well, okay, don't buy the product," he added.
Formula One commanded an estimated worldwide television audience of 527 million last year.
Ecclestone was quoted as telling German media last month that the sport could do without the Australian race.
As popular a destination as Melbourne is with the teams, the time difference with the key television markets in Europe make it less desirable in marketing terms.
Ecclestone said in retrospect a permanent circuit would have been preferable to the expense of transforming the city park into a race track every year.
"I suppose in reality it would have been the right thing to do," he added.
"It would have been 10 years ago or whatever and it would have been built cheaper than it would be today."
This year's Australia Grand Prix takes place on March 27, restored to its traditional spot at the start of the season after the Bahrain race was called off due to unrest in the Gulf kingdom.