News of all that's transpired on and off the football field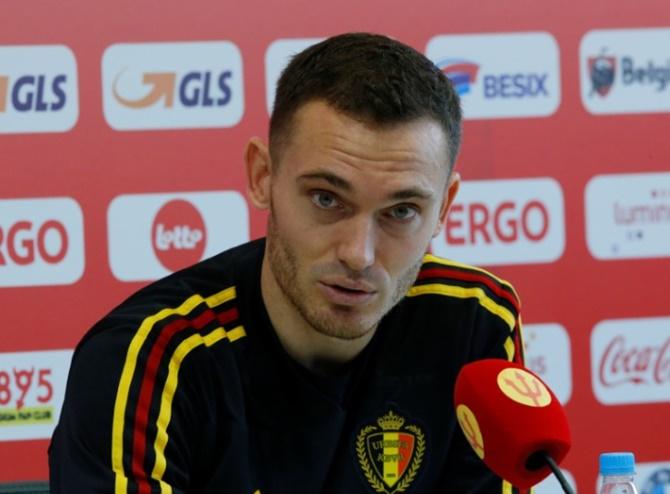 Barcelona were dealt a new defensive blow on Monday with news that centre back Thomas Vermaelen has been ruled out for six weeks with a torn hamstring as the stuttering La Liga champions prepare for a gruelling set of fixtures.
The Catalans were already short-staffed in central defence due to the prolonged absence of France international Samuel Umtiti, who is out with a knee problem and with no date set for his return.
"Medical tests carried out this Monday confirmed that Barca defender Thomas Vermaelen has suffered an injury to the biceps femoris of his right leg. He will be out approximately six weeks," Barca said in a statement.
"The injury happened on Friday, when Vermaelen had to come off during Belgium's UEFA Nations League match versus Switzerland. Vermaelen will miss Belgium's coming match versus The Netherlands in Brussels, as well as upcoming Barca matches."
Barcelona only have two natural centre backs in Gerard Pique and Frenchman Clement Lenglet available for a demanding run of games starting with a top-of-the-table clash against Sevilla on Saturday at the Nou Camp.
Barca visit Inter Milan in the Champions League next Tuesday and play arch-rivals Real Madrid in the "Clasico" on Oct. 28.
Barca are second in the La Liga standings, one point behind Sevilla, although they are in the midst of a poor run of domestic results, having lost one and drawn three of their last four games.
Despair turns to optimism as Mancini's Italy take shape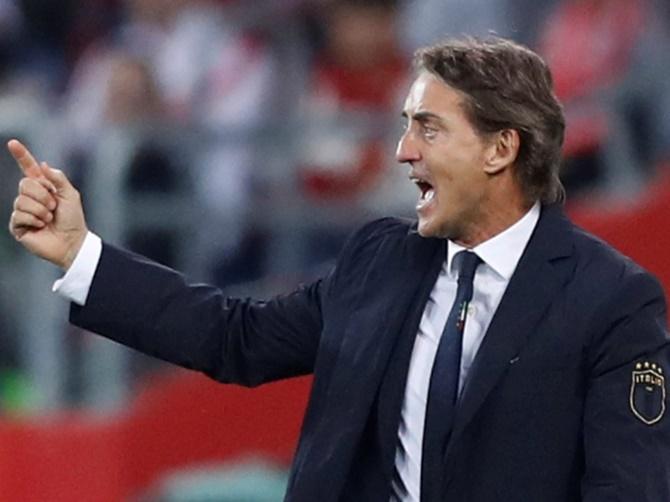 The despair which followed Italy's defeat by Portugal a month ago has suddenly turned to unbridled optimism following Sunday's 1-0 stoppage-time win away to Poland in the Nations League.
Italian media agreed the performance was one of the best in the last few years as Roberto Mancini's new-look side dominated the match in Chorzow and created chances almost at will.
It was very different to the mood after Italy were outplayed by Portugal, prompting Gazzetta dello Sport to publish the headline "Italy always going downwards".
On Monday, the same paper boomed: "This is Italy".
"Finally, Italy win and convince," it added.
A headline in Corriere dello Sport, meanwhile, simply read: "Bellissima."
Mancini was appointed with the job of rebuilding Italy following their failure to qualify for this year's World Cup, the first time they have missed the tournament in 60 years.
It was never going to be an easy task for the former Manchester City and Inter Milan coach.
Italy no longer produce world-class players in abundance and teams such Juventus, Napoli and AS Roma are dominated by foreigners, as Mancini pointed out last month.
But Mancini said there was still enough talent around to make Italy great again, even if it was going to take time.
It was a case, he said, of putting faith in younger and lesser-known players and having patience.
There were certainly some interesting choices in Sunday's line-up.
Left back Cristiano Biraghi, who scored the winning goal, was relegated with Pescara two seasons ago and was making his third appearance for Italy at the age of 26.
No trial for former German FA bosses over World Cup payment
Two former heads of the German Football Association and two other officials will not go on trial for suspected tax evasion over a payment ahead of the 2006 World Cup hosted by Germany, Frankfurt's regional court said on Monday.
Former DFB chiefs Theo Zwanziger and Wolfgang Niersbach as well as fellow former DFB General Secretary Horst Schmidt and a former world soccer body FIFA official were charged in June.
But the regional court said it had "not seen enough suspicion of wrongdoing" to warrant a trial.
The Prosecutor's office has one week to appeal against the decision which was welcomed by the current DFB leadership.
"We see our legal opinion confirmed through this decision of the regional court in Frankfurt," DFB President Reinhard Grindel said in a statement.
"That the case of the 6.7 million euros ($7.77 million) was indeed a business-related expense. We now hope that we also achieve legal clarity in the taxation process."
The four men had always denied any wrongdoing.