News of all that's transpired on and off the football field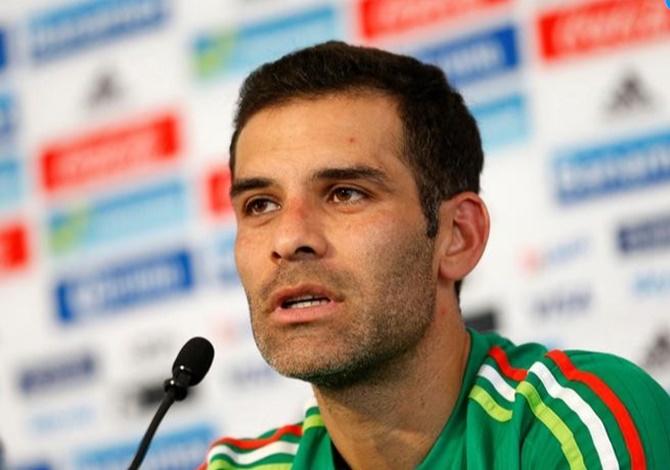 Rafael Marquez could become the third player ever to appear in five World Cup tournaments after he was included in Mexico's preliminary 28-man squad for the finals in Russia.
If Marquez, who can play as a centre back or defensive midfielder, walks out for Mexico during the June 14 to July 15 tournament, he would join German midfielder Lothar Matthaeus and Mexican goalkeeper Antonio Carbajal as a five-time World Cup veteran.
The 28-man squad named by coach Juan Carlos Osorio will be trimmed down to 23 by June 4.
Mexico kick off their campaign against champions Germany on June 17 before facing South Korea and Sweden in Group F.
Appearing in a fifth World Cup would be a fitting farewell for the 39-year-old Marquez, who had already announced his plans to retire from the sport following the tournament in Russia.
Marquez is one of the best-known athletes in Mexico and has enjoyed a long career playing for teams including Monaco, NY Red Bulls, Hellas Verona and now Atlas.
Peru captain Guerrero to miss World Cup after doping ban increased
Peru captain Paolo Guerrero will miss the World Cup in Russia after his doping ban, which had just expired, was increased from six to 14 months, the Court of Arbitration for Sport (CAS) said on Monday.
Guerrero tested positive for cocaine following a World Cup qualifier in Argentina in October after drinking a tea containing the substance, CAS said.
It accepted that Peru's all-time leading scorer did not intend to enhance performance but said he was at fault, even if not significantly.
The 34-year-old was initially banned for 12 months by FIFA, which was then reduced to six months on appeal. The suspension finished 10 days ago.
However, CAS partially accepted an appeal from the World Anti-Doping Agency (WADA) which had requested the sanction be increased to between one and two years.
Guerrero, who has denied wrongdoing throughout, had also appealed to CAS to request the ban be annulled altogether.
Mancini handed daunting task of rebuilding Italy
Former Inter Milan and Manchester City coach Roberto Mancini was given the daunting task of rebuilding Italy's national side on Monday following their astonishing failure to qualify for the World Cup.
Mancini, as had been widely predicted, was named as the new national team coach to replace the hapless Gian Piero Ventura, sacked in November after Italy missed out on the World Cup for the first time since 1958.
The 53-year-old will begin the job - which had previously been turned down by former Paris St Germain, Real Madrid and Bayern Munich coach Carlo Ancelotti - in the unlikely setting of a friendly against Saudi Arabia in Switzerland on May 28.
The FIGC said it had "concluded an agreement with Roberto Mancini who will hold the position of coach of the national team."
It did not give any further details other than to say he would be officially presented on Tuesday at the team's training base in Florence.
Four-times world champions Italy are at an all time low of 20th in the FIFA rankings after losing to 1-0 on aggregate to Sweden in a playoff for a place in Russia.
Feyenoord's Van Persie not ready to retire
Feyenoord forward Robin van Persie has said he will play on for at least another season.
After helping Feyenoord win the Dutch Cup last month the 34-year-old said he would take a few weeks to decide whether it was time to hang up his boots but the former Arsenal and Manchester United forward told reporters he wanted to play on.
"I'm continuing, I'm too much of an enthusiast to stop," he said. "A lot of people were shocked when I said was not sure whether I wanted to play again but I found it a real struggle to get to the cup final. Every time I had an injury setback, I felt really down."
Van Persie, who won 102 caps for the Netherlands, scored a superbly taken goal in last month's Cup final as Feyenoord romped to a 3-0 win over AZ Alkmaar. "I thought at the time that would have been a great way to leave the game," he said.
"Being in the squad gives me enormous pleasure, to be out on the field and to get better with this team.
"Eventually I decided I would still get a lot of pleasure out of it," said Van Persie, who will 35 in August.