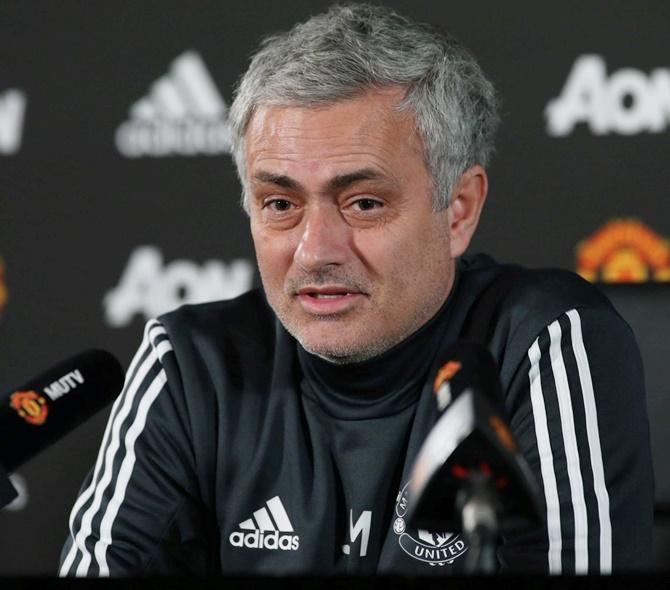 Manchester United manager Jose Mourinho says he is confident that the club will sign at least one more player before the Premier League's transfer window closes on Aug. 9.
The Portuguese boss expressed his hopes of signing two new recruits after United's 4-1 defeat by Liverpool in the pre-season International Champions Cup last weekend in the United States but now says one addition seems more probable.
"I am confident I will get one, but I think two I am not going to get which is not a drama," Mourinho told beIN SPORTS. "In every pre-season it happens the same with every club which is the manager wants more."
"It's our nature, you always want more for your team but then club decisions are different and normally you don't get what you want which happened during all my career."
"So if I get one player until the end of the market, that's fine."
United have struggled to impress in pre-season with a patchy squad that has been depleted through injuries and key players resting after the World Cup in Russia. Their sole pre-season win came against AC Milan last week.
The club's inconsistent performances has led Mourinho to express his frustration on multiple occasions throughout the US tour, including criticising individual players and United's lack of transfer activity.
Goalkeeper Lee Grant, however, has dismissed the notion that Mourinho is unhappy with the squad.
Bayern will not sell wantaway striker Lewandowski, says Kovac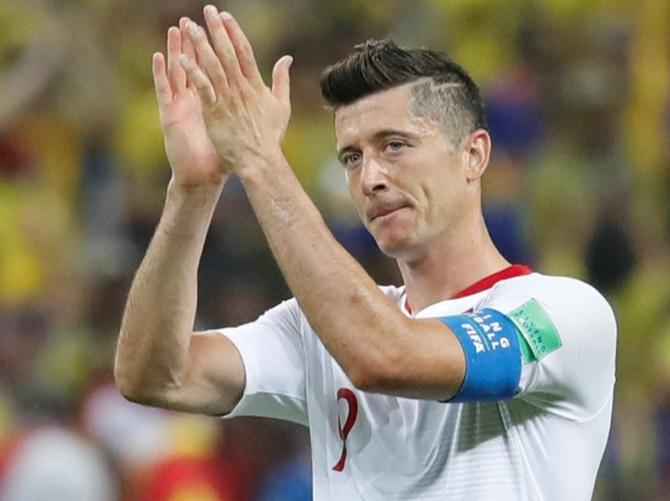 Robert Lewandowski wants to leave Bayern Munich but the Bundesliga champions will not sell the prolific striker in the current transfer window, manager Niko Kovac has said.
Poland international Lewandowski has been Bayern's top scorer in three of the last four seasons since joining the club in 2014 and has reached the 40-goal mark in each of the last three campaigns.
His exploits have helped the club extend their domestic dominance, winning four German league titles in as many years but local media reports say Lewandowski, whose contract at Bayern runs until 2021, has been eager to find newer pastures.
"There is nothing new with Robert. The status is that he will not leave the club because he's our top striker. And certainly we don't want to give him away and won't give him away," Kovac told Sky Sports.
"It's true that Robert is thinking about playing somewhere else. Naturally, one thing is what he wants, the other is what we want.
"We are FC Bayern, we have a top striker. We certainly will not let ourselves be persuaded from the outside, that's the way to do it. Robert has a contract... he will certainly stay here as long as possible."
Benitez offered to Spain by Newcastle as World Cup coach: Rubiales
Newcastle United offered the Spain national team the chance to have Rafael Benitez as their coach during the 2018 World Cup after Julen Lopetegui was sacked on the eve of the tournament, Spanish federation president Luis Rubiales has said.
Former sporting director Fernando Hierro was named as Spain's interim coach several hours after Lopetegui was sacked one day before the World Cup began, with the 2010 winners later suffering a shock exit to hosts Russia in the last 16.
"When I sacked Julen I immediately called Hierro and told him I didn't want to make any changes. Two days later a letter arrived from Newcastle saying 'Are you interested in our coach? He's at your disposition.' We said thanks but no," Rubiales told Spanish radio station Cadena COPE on Tuesday.
"We would have never done that, we couldn't hire Benitez because it would have been acting in the same way for which we reproached Julen."
Lopetegui was sacked for announcing he had agreed to take over Real Madrid immediately after the World Cup without the consent of Rubiales.
Newcastle did not immediately respond to a request to comment from Reuters.
Benitez mentioned the possibility of coaching Spain during the World Cup earlier this month, telling reporters at Newcastle's training camp in Dublin: "There was maybe a chance, but still I am here and I am happy to be here."
Luis Enrique was appointed as Spain's coach earlier this month.
Milan's Gattuso says ICC fans getting their money's worth
Unlike his Manchester United counterpart Jose Mourinho, AC Milan coach Gennaro Gattuso believes that fans at the International Champions Cup pre-season tournament are getting their money's worth.
An angry Mourinho said "I wouldn't spend my money to see these teams" after his below-strength side lost 4-1 to Liverpool in the Michigan Stadium in Ann Arbor on Saturday in front of a crowd of more than 100,000.
However, Gattuso suggested that fans were getting a chance to watch the players of the future.
"This is a competition that gives the younger players the opportunity to show their qualities and get some playing time," he told reporters in Minneapolis where his side face Tottenham Hotspur on Tuesday.
"But then you see boys (born in) 2000 or 2001, or in 1997 and 1998, who are great talents and they are given the opportunity to play, and show that they can do so at a high level."
"It's not all negative. Of course, anyone who pays wants to see the champions, but I think those who have come to the matches have enjoyed themselves."