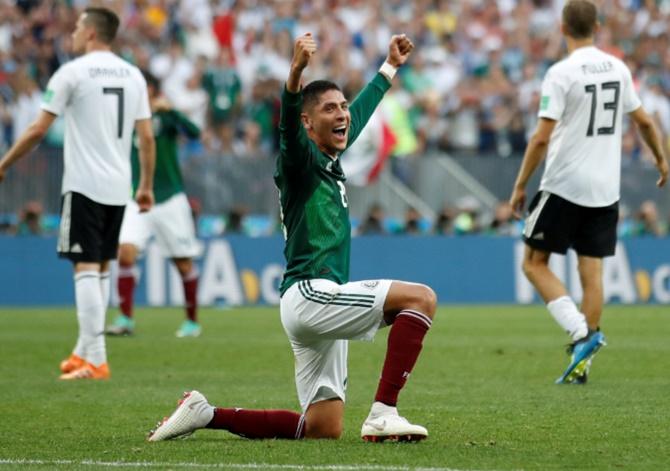 Germany's surprise loss to Mexico could create a strange situation in Group G where England and Belgium may face a theoretically easier path to the last four if they finish second rather than top of the standings.
The winners of Group G -- which also features Tunisia and Panama -- will play a last-16 match against the Group H runners-up, Colombia, Japan, Senegal or Poland.
If that game is won the most likely quarter-final opponents would be five-times world champions Brazil.
The path for the runners-up was expected to lead to an equally difficult quarter-final against defending champions Germany, after a round of 16 game against the winners of Group H.
But as Germany are without a point after their opening match there is a chance the opponents waiting in the last eight could be potential Group F winners Mexico or possible Group E runners-up Serbia -- tough but certainly preferable to Brazil.
England and Belgium meet in their final group game on June 28 in Kaliningrad and both could have booked their places in the next round by then - leaving the fixture to decide who finishes first and second.
Belgium beat Panama 3-0 in their opener on Monday and face Tunisia next. The Africans lost 2-1 to England who play Panama on Sunday.
There are plenty more twists and turns possible, of course, and Germany are more than capable of recovering from their early setback and topping the group.
That would avoid a situation where England and Belgium face each other knowing defeat could be the best outcome.