Ex-South American soccer chief in FIFA scandal under house arrest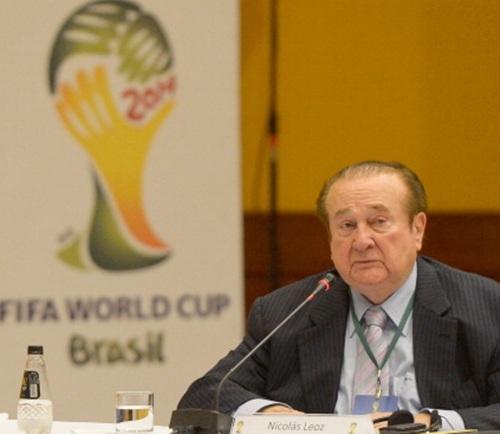 The former head of South America's soccer federation was under house arrest on Monday evening, a senior police official said, five days after he was accused by the United States of involvement in a corruption scandal that has rocked world soccer.
Asia-Pacific remains firmly behind embattled Blatter
Earlier in the day a judge ordered the detention of 86-year-old Nicolas Leoz, who had been receiving medical treatment in a private clinic he owned in the Paraguayan capital, Asuncion.
Leoz is among nine soccer officials and five sports media and promotions executives hit with US charges involving more than $150 million in bribes. Leoz headed the regional CONMEBOL federation for 27 years. He stepped down in 2013. He was a member of governing body FIFA's executive committee for more than a decade.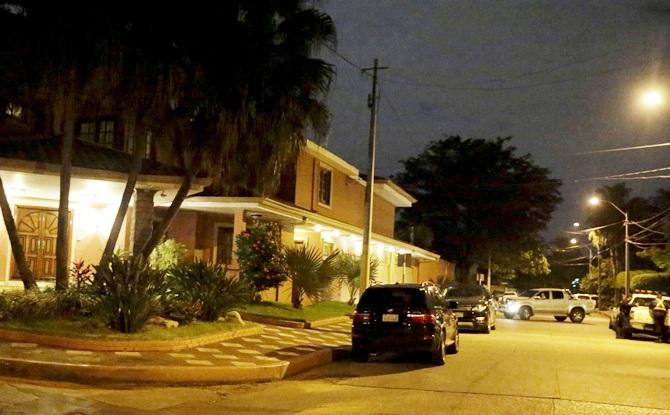 A view of the house of Nicolas Leoz, former head of South America's football federation (CONMEBOL), in Asuncion on June 1, 2015. Photograph: Jorge Adorno/Reuters
US officials are seeking to extradite defendants who are outside the United States.
"He is under house arrest," said district police commissioner Clemente Espinola. "There's a patrol car outside his house."
Leoz had been receiving care for hypertension.
Judge Humberto Otazu had ruled that Leoz should not be held in prison while the extradition request was processed because of his age. Paraguayan law says defendants over the age of 70 should not be incarcerated pending trial.
Swiss police last week arrested seven senior past and present soccer officials, including Leoz's successor at CONMEBOL, Eugenio Figueredo, who is a Uruguayan citizen.
Before the judge gave his order, a doctor from Paraguay's judiciary examined Leoz in the presence of the judge. Leoz was transferred to his residence under police custody.
Former Brazil soccer boss probed for money laundering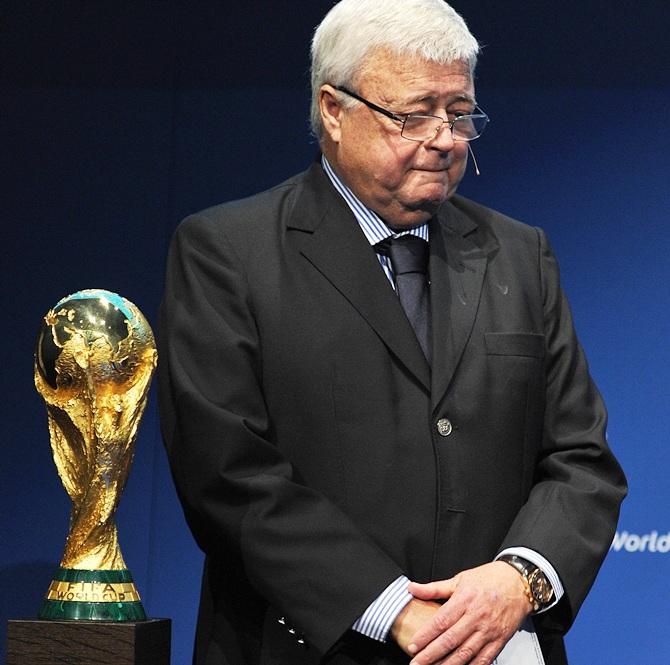 Ricardo Teixeira, looks on after delivering a speech following the FIFA Executive Committee Meeting. Photograph: Harold Cunningham/Getty Images
The former head of the Brazilian soccer federation, Ricardo Teixeira, is facing charges of money laundering and tax evasion, a police source said on Monday, as an international bribery scandal put the spotlight on Brazil's national sport.
Teixeira's successor as president of the CBF federation, José Maria Marin, was arrested on
Wednesday by Swiss police along with six other executives of world soccer body FIFA on indictments for corruption brought by US authorities.
The Federal Police source, who requested anonymity because he was not authorized to speak about the case, said an investigation into Teixeira's bank accounts carried out earlier this year found that he had laundered money and violated currency regulations. Teixeira has not been indicted by a judge.
Teixeira, the former son-in-law of long-time FIFA boss Joao Havelange, was not available for comment.
Teixeira left the CBF in 2012 amid criticism over his preparations for the 2014 World Cup, which Brazil hosted, and a police investigation into reports that he had taken millions of dollars in bribes from a sports marketing firm. Teixeira denied the allegations and was not charged with any wrongdoing.
A congressional inquiry in 2001 that looked into the CBF's sponsorship contract with sportswear company Nike found irregularities and called for Teixeira's resignation, but resulted in no charges against him. That deal, signed in 1996, when Teixeira was CBF president, was worth more than $300 million.
Brazil's Senate last week decided to open a new inquiry into alleged corruption in Brazilian soccer led by 1994 World Cup soccer star Romario, who is now a senator.
Romario last week praised the US Department of Justice for the arrests at a FIFA meeting in Zurich, saying Swiss police had raided a "rats nest." Romario said Teixeira's arrest in Brazil was only a question of time.
FIFA bans CONCACAF general secretary Sanz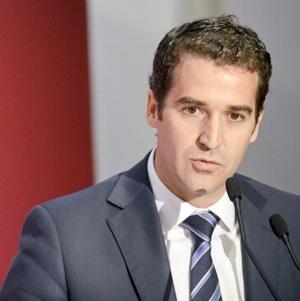 CONCACAF general secretary Enrique Sanz and two soccer officials from Africa were provisionally banned by FIFA's ethics committee on Monday as the fallout continued from last week's arrests before the governing body's annual Congress and presidential election.
Sanz was suspended following investigations by FIFA's own ethics committee and also by United States prosecutors while Congolese Football Association (FECAFOOT) officials Jean Guy Blaise Mayolas and Badji Mombo Wantete have also been banned.
CONCACAF president Jeffrey Webb and his associate Costas Takkas were among seven soccer officials arrested in Zurich on Wednesday, two days before FIFA's annual Congress.
They are being detained pending possible extradition to the United States on corruption charges.
In all, US authorities said nine officials and five sports media and promotions executives were charged in cases involving more than $150 million in bribes over a period of 24 years.
They said their investigation exposed complex money laundering schemes, millions of dollars in untaxed incomes and tens of millions in offshore accounts held by FIFA officials.
Colombian-born Sanz, who had held the post since 2012, had already been placed "on leave" by CONCACAF (the Confederation of North, Central America and the Caribbean Association Football) four days ago.
On Monday, the regional body announced that it had taken action "to provisionally ban Enrique Sanz from participation in any CONCACAF-related activities ... pending a decision on allegations made against him."
The ethics committee said in a statement the Sanz was suspended "following previous decisions and further clarification, and on the basis of investigations carried out by the investigatory chamber of the Ethics Committee and the latest facts presented by the US Attorney's Office for the Eastern District of New York."
The Congolese suspensions were "based on the fact that various breaches of the FIFA Code of Ethics appear to have been committed by said official," the committee said.
Mayolas, FECAFOOT's vice-president, and Wantete, general secretary, were suspended for 90 days pending further investigation, renewable for another 45 days.
In another development, English Football Association board member Heather Rabbatts said she was withdrawing from FIFA's task force against racism and discrimination with immediate effect.
"Like many in the game, I find it unacceptable that so little has been done to reform FIFA," said Rabbatts in a statement.
"It is clear from the re-election of president Blatter that the challenges facing FIFA and the ongoing damage to the reputation of football's world governing body are bound to continue to overshadow and undermine the credibility of any work in the anti-racism arena and beyond."