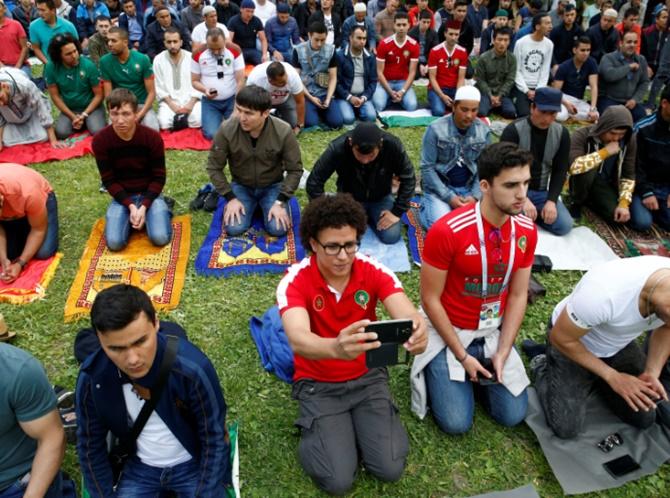 Muslim soccer fans visiting Russia for the World Cup celebrated the end of the fasting month of Ramadan on Friday, with Egyptian fans hoping the festival would bring their national team good luck in a match with Uruguay later in the day.
"We're all happy. Our happiness is double now because we are celebrating Eid and celebrating Egypt's first match in the World Cup," said Khadi Osman, 27, from Cairo, in the Russian city of Yekaterinburg for the game.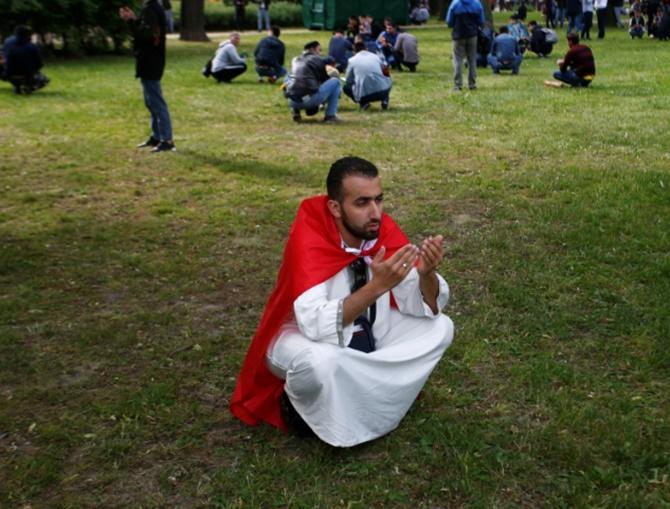 Osman, who'd used Google maps to locate the nearest mosque to the World Cup stadium, said he would slip in a special prayer for the team's star player, Mohamed Salah, during his Eid al-Fitr celebration prayers.
"We're not looking for the final or anything but we're hoping good luck – good play, a good match. It's something big to us. We will pray for our team to win, God willing," Osman said.
In the early afternoon on Friday about a dozen Egypt supporters in their red, white and black soccer kit, some with the national flag draped over their shoulders, joined worshippers at a low-slung, green corrugated mosque tucked inconspicuously near Yekaterinburg's city centre.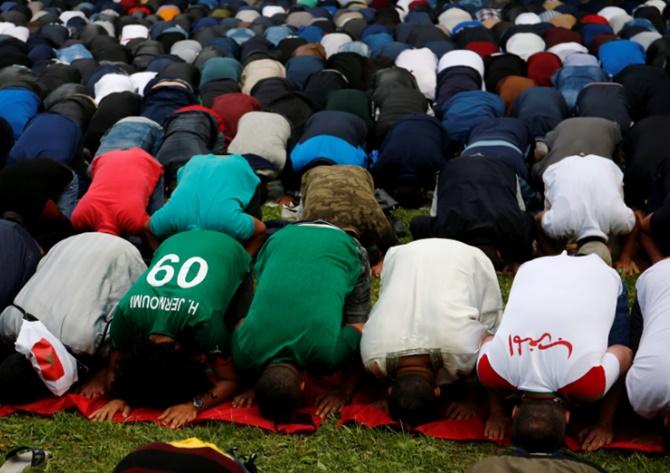 While locals welcomed them politely, the imam made no reference to the foreign guests as he launched into an address in Russian that focused on behaviour and personal hygiene when entering a mosque.
An Egyptian fan in Yekaterinburg, who had risen early to attend a 5 a.m. service at the mosque, said he received a warm welcome from the hosts.
"It's very strange, it's the first time to celebrate in a foreign country. So it was a bit different but it was good to find this number of (local) Muslims here in the mosque," said Ahmed El-Sakka.
The Egyptian team, staying in a hotel in Yekaterinburg, invited the imam of the city's Copper Mosque to hold an Eid service in the conference room of their hotel.
"I was asked to go there because the team can't travel to the mosque, it's too far and today they have a match with Uruguay," imam Artur Hazrat Mukhutdinov said. He added that the service would take half an hour.