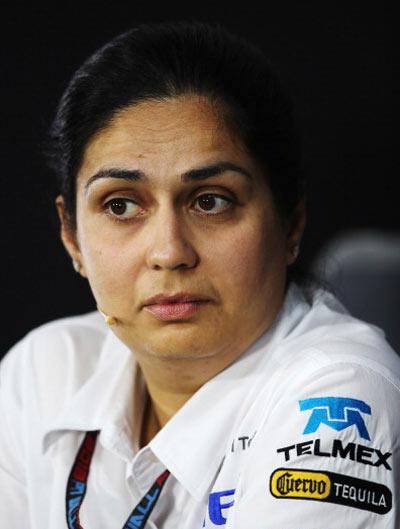 Formula One team Sauber lost their appeal on Thursday against a court verdict that ruled in favour of Dutchman Giedo van der Garde's bid to drive for them and came under fire from rival drivers.

Sauber appealed after an Australian court upheld a Swiss tribunal's decision ordering the team to refrain from taking action to deprive Van der Garde from racing for them.

A test driver for Sauber last year, Van der Garde had accused the Swiss team of reneging on a deal to give him a race seat after they signed Sweden's Marcus Ericsson and Brazilian Felipe Nasr as their two race-day drivers.

The Court of Appeals in Melbourne dismissed Sauber's appeal and ordered them to pay the driver's legal costs, throwing the team's preparations for Sunday's season-opening Australian Grand Prix into confusion.

Van der Garde's legal representative promptly launched a contempt of court action against Sauber late on Thursday, saying the team has made no effort to bring in the driver.

Despite that, and for the second time in two days, Van der Garde told reporters outside Melbourne's Supreme Court of Victoria state that he is looking forward to racing with the team.

"I'm hopeful of racing, I'm fit, I'm ready," he said outside court. "Of course I want to race, it's my life, I've been racing from nine years old, I'm good at it, so you're passionate about it."

Lawyers for Sauber had argued handing Van der Garde a seat so late before the race is an unacceptable safety risk and told the Court of Appeals that there is no car seat in Melbourne that could be adapted to suit the Dutchman.

McLaren driver Jenson Button said Sauber are being unfair.

"For me it is a shame that they have gone in that direction, because safety is always a concern in motorsport and we shouldn't be throwing it around lightly," the former world champion told Sky Sports.

"Personally, him driving the car is not a safety issue. I think it is unfair to use that against Giedo."

Force India driver Sergio Perez also weighed in.

"We need this work and this career, so it's not fair when people are not treating you the way you have to be treated," he told reporters.

Sauber's lawyers argued Van der Garde has no F1 super-license, which would bar him from driving.

Sauber was unreachable for comment after losing the appeal and it is unclear whether they are considering steps to accommodate Van der Garde at Albert Park this week.

FIA racing director Charlie Whiting told reporters that Van der Garde could not race without a super-license but a day before Friday practice, would not rule out his ability to get one.

The legal battle has played out amid concerns over the financial health of a number of F1 teams.

Ericsson and Nasr replaced German Adrian Sutil and Mexican Esteban Gutierrez at Sauber, each bringing substantial financial backing.

Either drivers' displacement to make way for Van der Garde could prove problematic for Sauber's commercial arrangements in a sport renowned for its astronomical running costs.
Image: Sauber Team Principal Monisha Kaltenborn
Photograph: Mark Thompson/Getty Images