India sprinter Dutee Chand, who qualified for the Rio Olympics, at an event in Almaty, Kazakhstan on Saturday, tells Laxmi Negi/Rediff.com that she gives her best when pushed by better and faster athletes.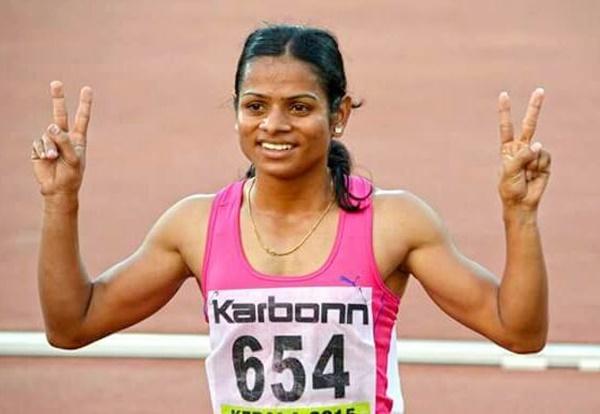 IMAGE: Dutee Chand celebrates Photograph: Facebook
Dreams come true. They do if you work hard to realise them.
India sprinter Dutee Chand knows this only too well.
Over the last two years, Dutee has been in the news for all the wrong reasons.
The Odisha girl was banned by the International Association of Athletics Federations -- her testosterone levels were deemed higher than the limit for women sportspersons.
Chand was dropped from India's 2014 Commonwealth Games contingent at the last minute after the Athletics Federation of India stated that a medical condition known as hyperandrogenism (excess androgen in the body) made her ineligible to compete as a female athlete.
Last July, in a historic decision, the Court of Arbitration for Sport cleared the sprinter by suspending the 'hyperandrogenism' rule.
By the time she was allowed to compete, Dutee was racing against time to book a berth for the 2016 Olympics.
The G Kosanov Memorial Meet in Almaty, Kazakhstan was one of her final shots at cementing her place for the Rio Games.
When Dutee woke up on Saturday, June 25, she woke up to a dream that she would clock the 100m distance in 11.25 seconds, less than the qualifying mark of 11.32 seconds.
That dream was truly realised when later in the day, the 20 year old clocked 11.30 seconds in the 100m heats at the event in Almaty, to qualify for Rio. She later won gold, covering the distance in 11.24 seconds, a national record.
In a free-wheeling telephone chat with Laxmi Negi/Rediff.com, Dutee Chand -- India's best bet at the Rio Games in the 100 metres sprint -- reveals the trials she faced and her race against time, in her chase for a berth at the Olympics.
How did you run this fast today?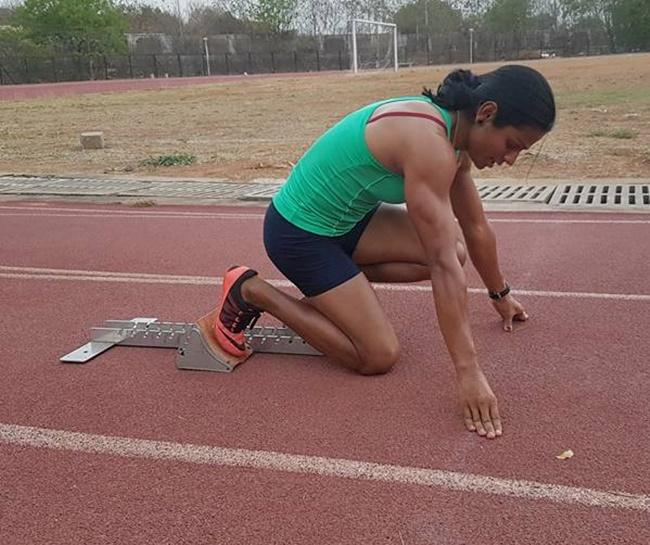 IMAGE: Dutee Chand concentrates during training. Photograph: Facebook
I had a dream this morning that I ran 11.25 seconds. So, I woke up with a happy feeling. I knew today I would run fast. But in the heats I clocked 11.30 seconds.
I was happy that I qualified, but thought to myself 'How come I was 5 seconds slower?' I spoke to my coach and he said, 'Don't worry, run faster in the final.' But I was tired.
When the time came to run in the final, I tried my best and clocked 11.24 seconds. Better than my dream!
Let's talk about the Federation Cup in April where you missed the Olympic qualification by 100th of second. (She ran 11.33, breaking a 16-year-old record set by Rachita Mistry.)
I have always said that I run better where the competition is good. When there is no one to challenge me, I cannot perform.
There was disappointment of missing (the qualifying mark) by a whisker, but I knew I would get there.
What kept you going?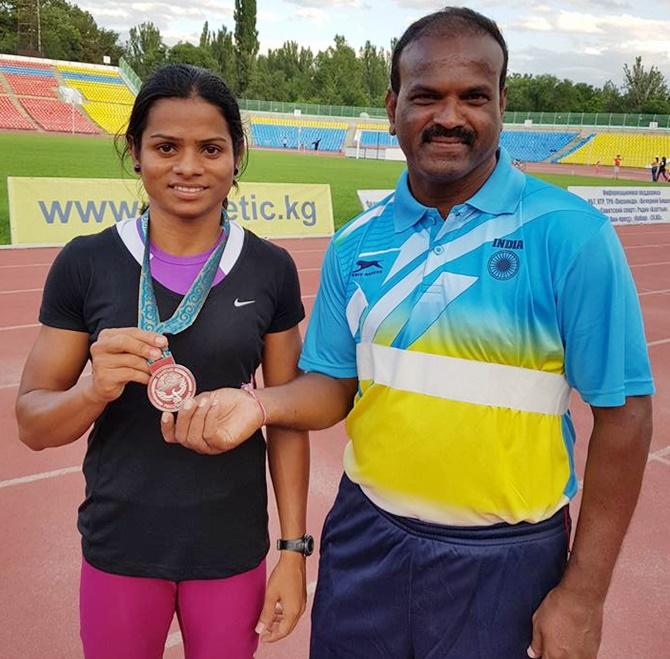 IMAGE: Dutee Chand with her coach N Ramesh. Photograph: Facebook
I had worked hard and I am a firm believer in God and my coach (N Ramesh). The last two months have been tiring.
My coach was telling me that if I don't get Olympic qualification in Kazakhstan, then I can forget about Rio all together.
I told him, 'Nahin sir, jaise mein last moment case jeeta, waise I will do it (qualify for Olympics).'
You were denied a few foreign trips? Did it hurt?
I had requested for some foreign exposure -- to go to training camps abroad -- but it was turned down.
I was hurt, but I didn't sulk. I came to the training ground and gave my 100 per cent.
You have collected a lot of medals in the last 2 months.
Yes, but Olympic qualification was still missing. In the tournaments that I was competing, I was not getting better competitors.
I can give my best performance if I am pushed by better and faster athletes. Also, I was travelling a lot, so there was no rest.
Before this tournament here in Almaty, I was supposed to return to India, but luckily AFI officials made arrangements for us to stay here longer. It made all the difference today.
Last month, in Taiwan, you reached the venue just an hour before the event, yet you decided to participate. Some athletes dropped out. Why didn't you?
I told my coach that I have been training a lot and won't let it go waste. We travelled all the way for the Taiwan Open to run, and therefore I will run.
I told him that I can win a medal and gold medal aaya (with a timing on 11.50 seconds). Dutee had also won gold in the 200 metres sprint final completing it in 23.52 seconds.)
Just two years ago you were not even sure of racing and today you have qualified for the Olympics. How has the journey been?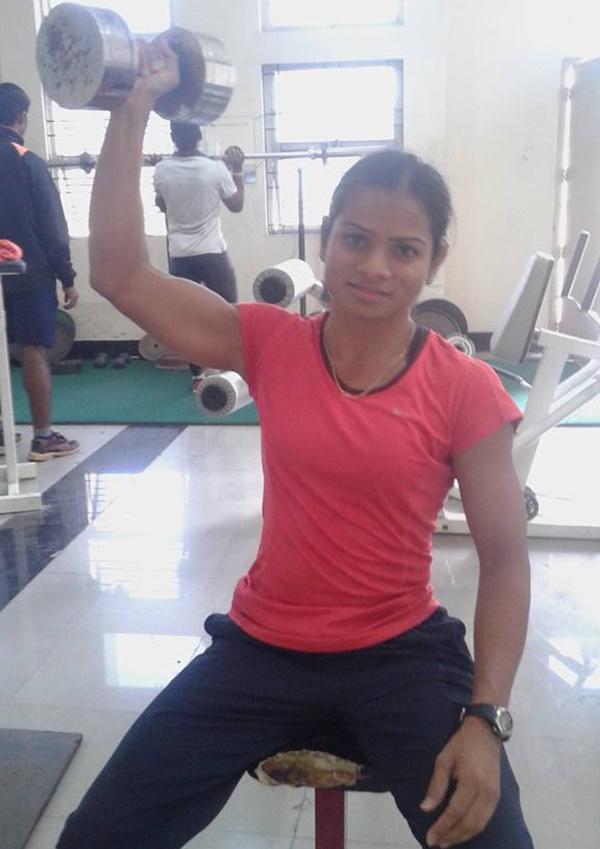 When I was not allowed to compete in the Commonwealth Games (Glasgow 2014) I was shattered.
I was thinking that I have missed a prestigious tournament. I was not at fault and still I had to sit out.
Then the CAS came and it gave me hope. I waited till the last moment for the decision to turn in my favour, ditto for Rio Olympics qualifications. I knew it would come and knew that it would come late.
How do your fellow athletes treat you now?
When the case was going on, no one spoke to me. I used to get funny looks.
But today, I think what I have achieved is for the country and my Facebook and WhatsApp is flooded with congratulatory messages.
What next now?
Abhi toh Olympic ticket mila hai, medal ki koshish karungi.