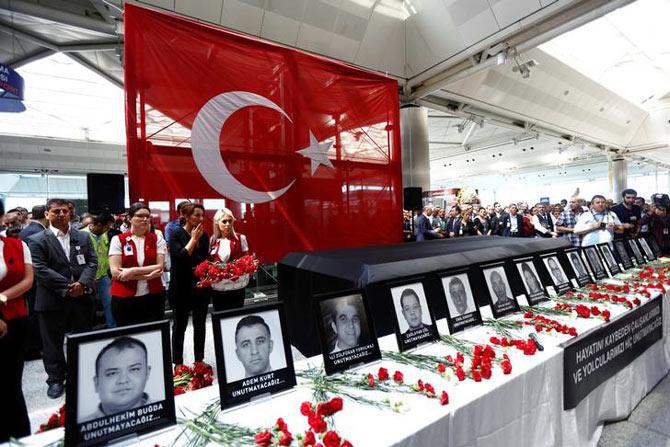 IMAGE: Airport employees attend a ceremony for their friends, who were killed in Tuesday's attack at the international departure terminal of Ataturk airport in Istanbul. Photograph: Murad Sezer/Reuters
European soccer body UEFA will hold a "moment of applause" before the Poland v Portugal Euro 2016 quarter-finals on Thursday in memory of victims of the gun and bomb attack at Istanbul's main airport this week.

The attack on one of the world's busiest airports, a hub at the crossroads of Europe and Asia, killed 43 people and was the deadliest in a series of suicide bombings in Turkey this year.

"The two teams and spectators will participate in a moment of applause.....in memory of the victims of Tuesday's terrorist attack in Istanbul and other attacks which have occurred during the tournament," UEFA said in a statement.