Griezmann (6 goals) became only the 2nd ever player after Michel Platini to score more than 5 goals at a European Championship.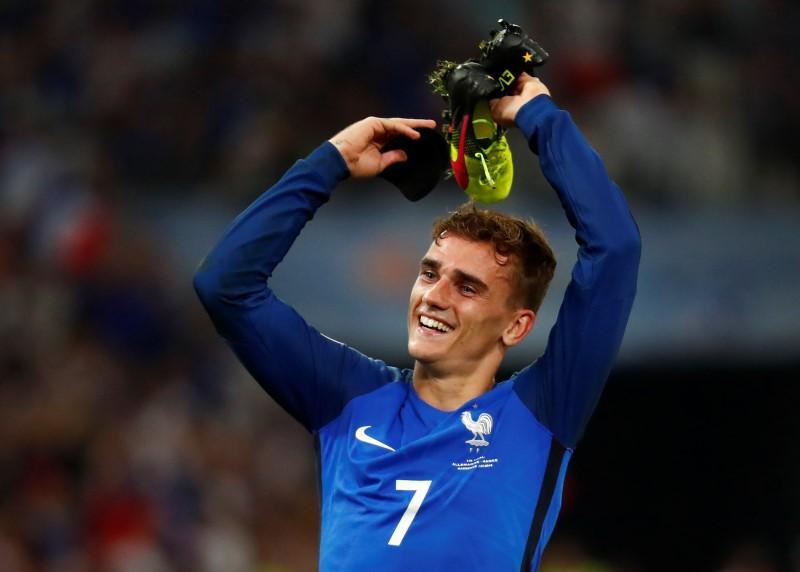 IMAGE: Antoine Griezmann of France celebrates after scoring a goal against Germany. Photograph: Kai Pfaffenbach Livepic/Reuters
Two goals from Antoine Griezmann helped hosts France overcome world champions Germany 2-0 on Thursday to reach the final of Euro 2016, a first competitive victory over their old rivals in 58 years.
Twice winners France will face Portugal in Sunday's final in Paris after defending stoutly against a Germany side who dominated possession but conceded a needless first-half penalty before being picked off on the break in the second period.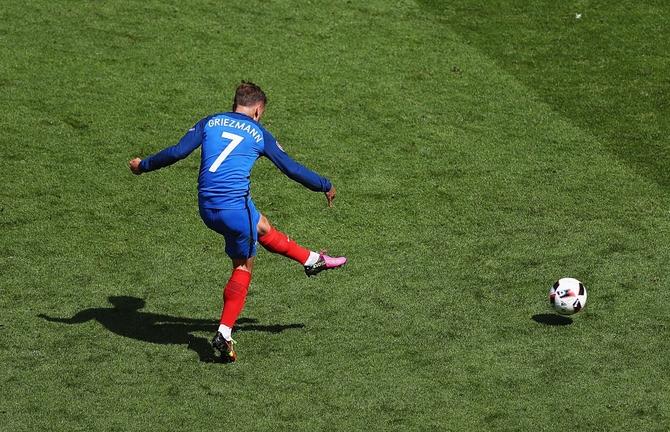 IMAGE: Antoine Griezmann of France scores his team's goal. Photograph: Lars Baron/Getty Images.
Joachim Löw's side enjoyed 64% possession in the first half – but with the last kick of it, they fell behind. Bastian Schweinsteiger blocked Patrice Evra's header with his hand and Griezmann – who missed a penalty in the 2016 Champions League final – made no mistake, sending Neuer the wrong way from the spot.
While France started the second period on the front foot, they were swiftly and steadily pushed back as Germany sought a reply. However, the France rearguard held its discipline and refused to allow clear opportunities, while threatening on the break themselves.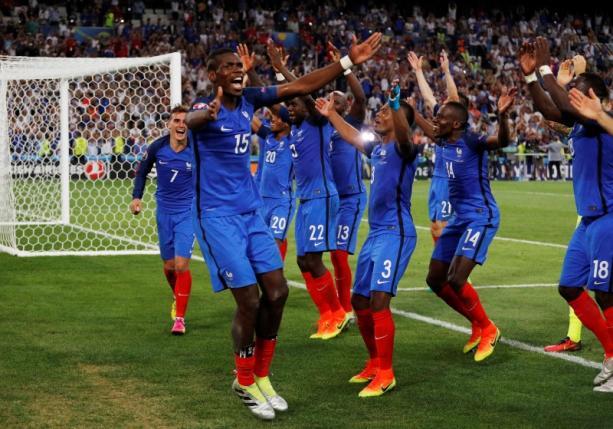 IMAGE: France players celebrate after victory against Germany. Photograph: Darren Staples.Reuters.
Just as Germany looked to be working up a head of steam, France struck again.
Griezmann poked in his sixth goal of the competition with 18 minutes remaining, after keeper Manuel Neuer flapped at a cross, as France wrapped up their first win over Germany at a major tournament since the 1958 World Cup.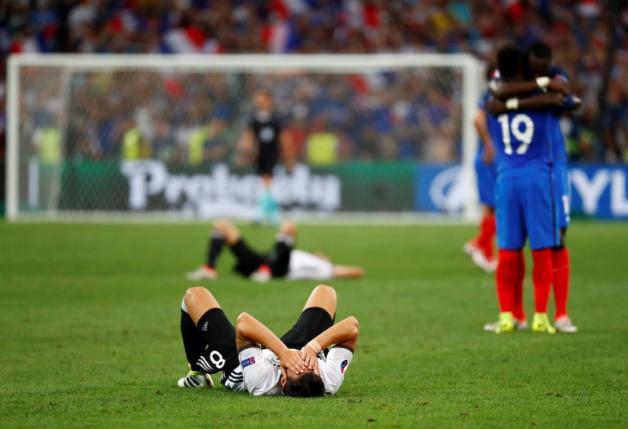 IMAGE: German players react after their semi-final defeat against France. Photograph: Reuters.
Griezmann with 6 goals also became only the second ever player after France legend Michel Platini to score more than 5 goals at a European Championship.