News of all that's transpired on and off the football field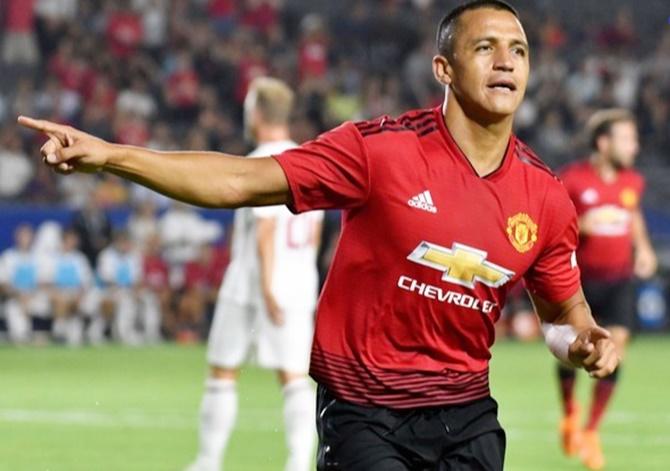 Manchester United forwards Alexis Sanchez and Romelu Lukaku will get all the help they need to improve their form but it is up to them to take their chances on the pitch, caretaker boss Ole Gunnar Solskjaer said on Friday.
Sanchez has scored only one goal in the Premier League this season with injuries and patchy form restricting him to five starts, while Lukaku has not fired on all cylinders with six goals in 16 appearances.
Ahead of Sunday's game against Bournemouth, Solskjaer was asked if he could have an impact on his front men just like he has done with midfielder Paul Pogba, who scored twice and made two assists in the last two games under the Norwegian.
"I don't agree I've done that with Paul and I can do that with Romelu and Alexis. It's up to them when they get a chance," Solskjaer told a news conference.
"That's the name of the game when you're a footballer. You've got to do it yourself. Yes, you want help from your manager and your team mates.
"I'm here to help them, guide them on the path, and then it's up to them to do it on the pitch."
Pogba struggled to influence games under former boss Jose Mourinho this season amid a reported rift between the pair but the France World Cup winner has played with more freedom under Solskjaer who has backed his team to express themselves.
"I give them guidelines. There's been loads of talk about freedom of expression, but that's how I've always been as a manager. You can't tell all the players what to do," the Norwegian added.
"They're here for a reason -- they're good players. It's up to them to use their imagination, creativity and enjoy playing for this club, because that's the best time of your life."
Lukaku, Sanchez and Anthony Martial all trained on Thursday after missing Wednesday's 3-1 league win over Huddersfield Town, while defender Chris Smalling is likely to be out until the game at Tottenham Hotspur on Jan. 13.
United are sixth in the table with 32 points from 19 games.
Arsenal's Emery charged over kicking bottle at fan
Arsenal manager Unai Emery has been charged with improper conduct after he kicked a bottle at a Brighton & Hove Albion supporter, the Football Association (FA) said on Thursday.
The Spanish coach immediately apologised to the fan following the incident during the closing moments of Arsenal's 1-1 Premier League draw at the Amex Stadium on Wednesday.
Emery said he hoped the his swift apology would be enough to avoid a potential touchline ban.
"I kicked it for me and it went near the supporters. I said my apologies, I repeat my apologies again," he told a news conference on Thursday.
"I kicked it because it is near me and not because of this intention."
When asked if he expects to be punished retrospectively by the FA, Emery said: "I hope not. It's not to do with the action but the circumstance. I hope the apology is the end to the matter."
Emery has until 1800 GMT on Jan. 2 to respond to the charge.
Arsenal visit league leaders Liverpool on Saturday.
Oxlade-Chamberlain could return to training in February - Klopp
Liverpool manager Juergen Klopp has confirmed Alex Oxlade-Chamberlain is ahead of schedule in his recovery from a serious knee injury and could return to training as early as February.
Oxlade-Chamberlain sustained cruciate ligament damage when going in for a tackle during their Champions League semi-final first-leg win over Italian side AS Roma at Anfield in April.
The 25-year-old underwent surgery eight days later.
He was expected to miss the entire 2018-19 campaign but Liverpool supporters were given a boost earlier this week when the English midfielder was pictured running at the club's Melwood training ground.
"(It's the) best news," Klopp told a news conference on Friday. "He started going on the pitch and from the first step he looked completely normal.
"Sometimes when players are coming back from injury and start running, you see them not really limping, but it's not the picture you had in your mind. With Ox, from the first step, it looked like Ox.
"No pressure on him, but it looks like it may be February back in normal training – late February, March, so that gives us hope that he will be back this season."