The English Football Association (FA) has launched an internal review to examine allegations of children being sexually abused at professional soccer clubs.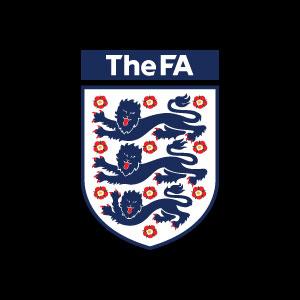 English soccer's governing body said on Sunday that it had appointed Kate Gallafent QC as leading independent counsel to oversee its investigation after former soccer players told British media on Friday that they were sexually abused as children at English clubs.
British police are already investigating mounting accusations of paedophile activity in youth teams, which victims say has gone unreported for decades.
After accusations this month from former Crewe Alexandra player Andy Woodward, saying he was molested as a boy by talent spotter and convicted paedophile Barry Bennell, other former youth players have gone public with allegations.
Fourth-tier Crewe are looking into the allegations, while PremierLeagueManchesterCity are investigating whether Bennell had any association with the club.
Bennell has made no public comment on the allegations.
The FA's internal review will look into what information the association and clubs were aware of at the time of the alleged offences and what action was or should have been taken.
FormerManchesterCity youth team player Jason Dunford was one of four former players who waived their anonymity to appear in a BBC television programme on Friday to say they were abused by Bennell.
A statement from ManchesterCity on Thursday said: "The club is aware of allegations that Barry Bennell had an association with Manchester City Football Club in the 1980s. As a result, the club is currently undertaking a thorough investigation of any past links he might have had with the organisation."
Crewe issued a statement on Tuesday after Woodward's allegations.
"When things come out of the blue like this, you first want to make inquiries and reflect from within. That is the process we started last week," the club said.
SAFETY PROCEDURES
The FA said last week that criminal record checks were required for all individuals working with children and more than 35,000 people went through an awareness workshop or tailored training every season.
On Sunday the FA said that the Child Protection in Sport Unit, which has assisted the association with its safeguarding procedures since 2000, will also carry out an independent audit of the FA's current practices.
A statement from Cheshire police in northwest England said that allegations had been made against "more than one individual" in relation to past abuse of young footballers.
London's Metropolitan Police said on Friday that it had received information relating to "non-recent sexual abuse in football clubs in London".
Police in Hampshire also said they were investigating a case of child sex abuse within football.
Gordon Taylor, chief executive of the Professional Footballers' Association (PFA), said on Friday that the sport had to respond to the allegations.
"The police need to be at the vanguard of investigations, because these are criminal acts, but football has a duty of care and must also grasp the nettle and take responsibility," he said in a telephone interview with Reuters.
"What we don't want is people thinking they couldn't let their youngster go into football, when the positives can outweigh the negatives by so much."
Bennell served three years in a US prison for the sexual abuse of a 13-year-old British boy while on a soccer tour of Florida in 1994 and was jailed for nine years in Britain in 1998 after pleading guilty to 23 specimen charges of abuse.
In 2015 the same British court found Bennell guilty of four counts relating to the sexual abuse of boys.
The National Society for the Prevention of Cruelty to Children (NSPCC) said it received 50 calls within two hours of setting up a hotline on Thursday.