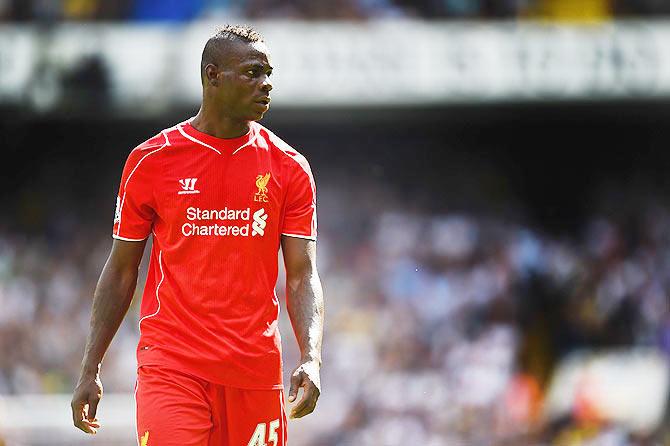 Mario Balotelli of Liverpool. Photograph: Jamie McDonald/Getty Images
Liverpool striker Mario Balotelli apologised on Tuesday for his social media post which appeared to contain potentially racist and anti-Semitic references.
Balotelli, who made the post on his Instagram page on Monday, will be investigated by the Football Association (FA), according to British media reports.
The 24-year-old Italian later deleted the post.
"I apologise if I've offended anyone," Balotelli said on Twitter.
"The post was meant to be anti-racist with humour. I now understand that out of context it may have the opposite effect."
Though the Italian striker has denied that the post was offensive, he asked followers on Twitter to 'shut up as his mother is a Jewish herself'.
FA has confirmed it was looking into the issue.
A club spokesman said that they are aware of the Instagram posting made by the striker and would be speaking to the player, who deleted the post promptly, about the issue.
Meanwhile, former FA executive and current chief executive of the Jewish Leadership Council Simon Johnson has called upon FA to inquire into the offensive social media post, adding that appropriate actions should be taken against the player in order to drive away racism out of football, the BBC reported.
Johnson further said that they abhor all forms of racism wherever it is found.
"We abhor all forms of racism, wherever it is found," he told The Daily Telegraph newspaper.
"We call upon the FA to investigate this offensive social media post and to take action if appropriate if we are to succeed in kicking racism out of football."
Under the FA's social media guidelines, a player could face a minimum ban of five games for race-related breaches of rules.