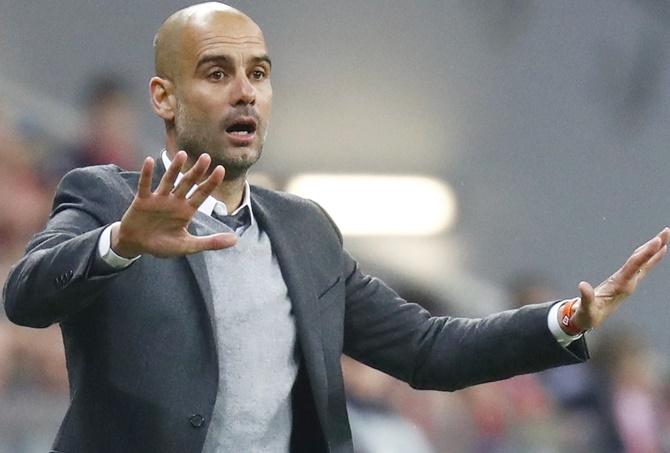 Pep Guardiola has revealed he is in no hurry to ink a new deal with ManchesterCity.
City won their 2nd Premier League on Sunday and, ahead of the season's final home game against Brighton, Guardiola said he is in no rush to sign a new contract.
Guardiola, 47, is in his 2nd of the 3 year-contract and says he will cross the bridge when he comes to it.
"I have one more year and next year I will be here," said Guardiola.
"Now it's time to finish well and then start to talk about what we have to do next season, who is staying and who we have to buy.
"I'm not finishing in two weeks or one month -- I have one more year. In football one more year is a lot and we're going to talk to the club.
"They are friends of mine – Ferran (Soriano, chief exective), Txiki (Begiristain, director of football), Khaldoon (Al Mubarak, club chairman) -- and we have time to talk fluently about what is best for the club and us."