Midfielder Joey Barton has confirmed he will not join West Ham after the club pulled out of talks over a potential deal following protests from their fans.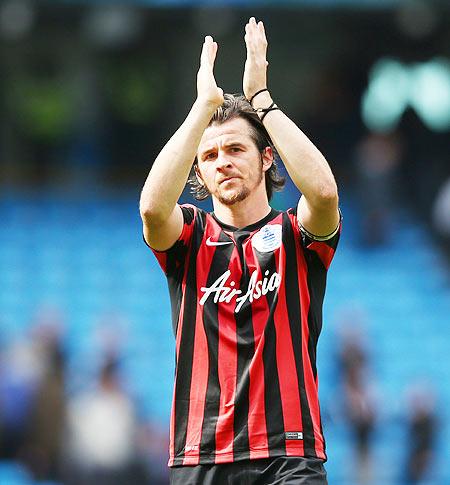 Reports of an imminent deal with Barton sparked an outcry from Hammers fans on social media, and the 32-year-old took to Twitter to insist he had "no hard feelings" over the deal falling through.
Barton is no stranger to controversy and has made headlines for all the wrong reasons throughout his playing career, including for breaking the leg of pedestrian while driving his car in 2005 and being jailed for six months in 2008 after admitting assault and affray.
His disciplinary record also includes bans for violent conduct and fines and suspensions for altercations with fans.
"I'd just like to thank the West Ham fans who sent me a lot of kind messages on social media and especially on Twitter," Barton was quoted as saying in British media reports.
"Obviously with a character like myself there's one or two who are not so kind or complimentary, that's kind of par for the course with me these days," the well-travelled midfielder, whose career has included stints at Manchester City, Newcastle United and French club Marseille, added.
"I felt West Ham as a football club certainly would have been a good fit for me.
"Despite a few having reservations, I felt I could really have done well and really offer something to the squad.
"It's exciting times for the West Ham fans. I just wanted to wish you all the best in the future and no hard feelings," he said.
Image: Joey Barton of QPR
Photograph: Alex Livesey/Getty Images