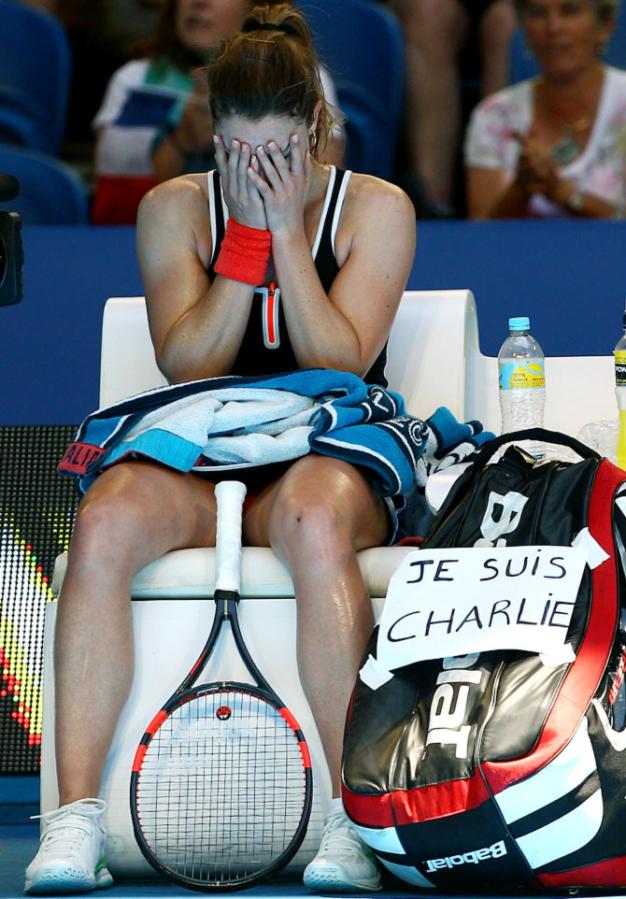 Alize Cornet reacts after winning her singles match. Photograph: Paul Kane/Getty Images
An emotional Alize Cornet rallied to beat world number five Agnieszka Radwanska 6-4, 2-6, 7-5 at the Hopman Cup in Perth on Friday, the Frenchwoman spurred by her determination to win for the victims of the Charlie Hebdo attack in Paris.

Wednesday's killing of 12 people at the offices of the French satirical magazine has triggered a global outpouring of shock and grief and the world number 18 arrived at the Perth Arena court with the message "JE SUIS CHARLIE" (I am Charlie) taped to her bag.

"I learned about it during (Hopman Cup team mate) Benoit Paire's singles match two days ago. I was horrified. I was so shocked and very emotional about it," Cornet told reporters after what she described as one of her best ever wins.

"These people that they killed, it is kind of the patrimony of France. It is the people that you know so well. You have the feeling they are part of your family.

"Twelve people dead and all this violence... it touches the whole world and the whole humanity, and we really have to be strong.

"I will need some time to be over it, because right now it touches me and I know it is the same for all French people."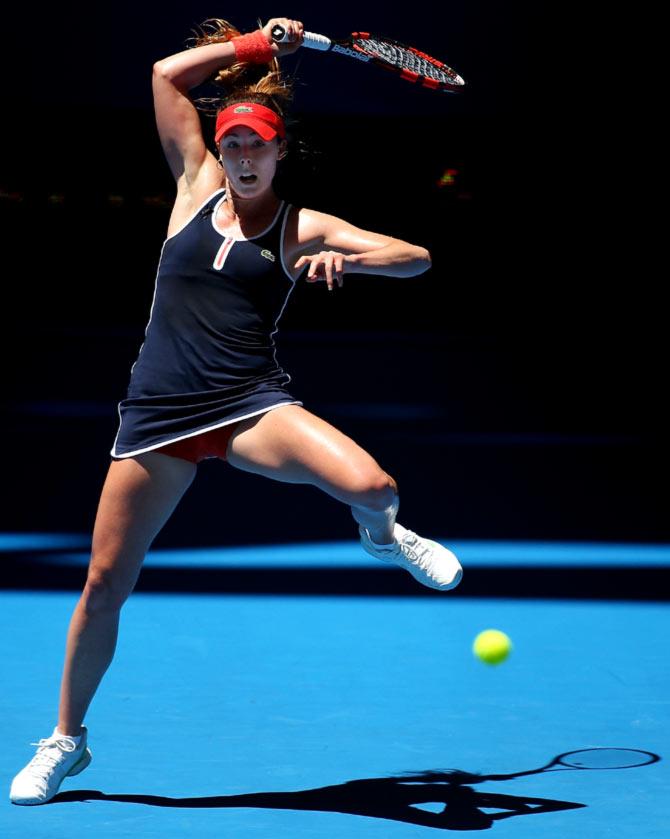 Alize Cornet of France plays a forehand in her singles match. Photograph: Paul Kane/Getty Images
After dropping six games in a row, Cornet displayed amazing resilience to stage a comeback in the third set and went on to clinch the see-saw battle in two hours and 41 minutes, drawing inspiration from the message on her bag.

"Each time I was going to my chair at the changeover, I was seeing the message and it was coming to my mind," the 24-year-old said.

"I was thinking, 'You are here, you have the chance to do what you like and play in front of this amazing crowd, so just have fun and give everything and try to play for them, try to win for them'.

"It is a good thing, because I can bring this message even more (to people) when I win this match.

"For me, it is very important, because we have to be conscious that what happened is really, really bad and that we have to stay strong."

Her gritty display, however, could not stop Poland from booking a place in Saturday's final of the round robin mixed team event against the United States.