Dustin Brown stole the limelight at Wimbledon on Thursday with a sensational upset victory over 14-time Grand Slam winner Rafael Nadal.
The 30-year-old German had defeated the Spaniard in Germany last year, but described Thursday's win as 'the best day of my life'.
'My motivation is to be back to that level but I don't know if I can'
Superman Dustin sends Nadal to the dustbin again
So who is this German giant-killer journeyman? Read on...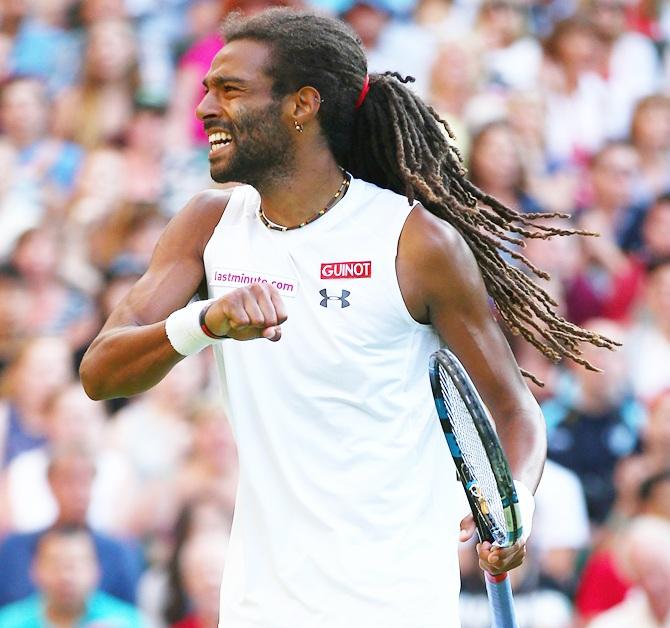 Germany's Dustin Brown reacts after beating Rafael Nadal. Photograph: Ian Walton/Getty Images
Dustin Brown was born in Celle, West Germany, on December 8, 1984 to Inge and Leroy and moved to his father's birth country, Jamaica, in 1996.
Growing up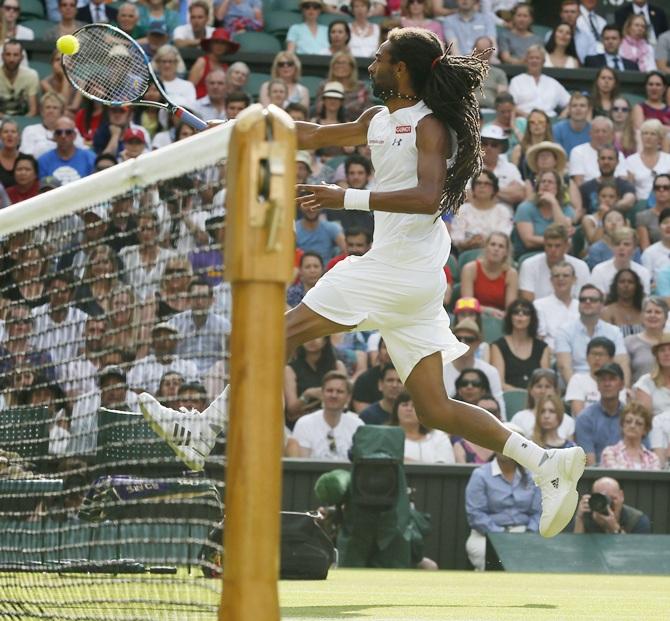 Germany's Dustin Brown plays a shot at the net. Photograph: Stefan Wermuth/Reuters
While growing up in Celle, Brown played handball and football as well as judo and tennis, but decided at the age of eight to concentrate solely on tennis.
When he moved to Montego Bay with his parents, he started again on public courts, moving up through the juniors until he joined the Futures circuit in 2010.
He once travelled around Europe's Challenger Circuit in a camper van.
Free spirit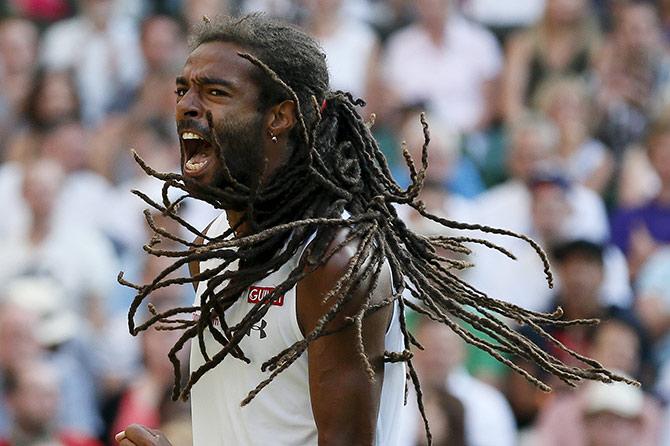 Germany's Dustin Brown celebrates a point. Photograph: Stefan Wermuth/Reuters
The 30-year-old and his waist-length dancing dreadlocks were taking a bow on Wimbledon's Centre Court. Brown has not cut his hair for 19 years and wears a tongue piercing.
Mystery tattoo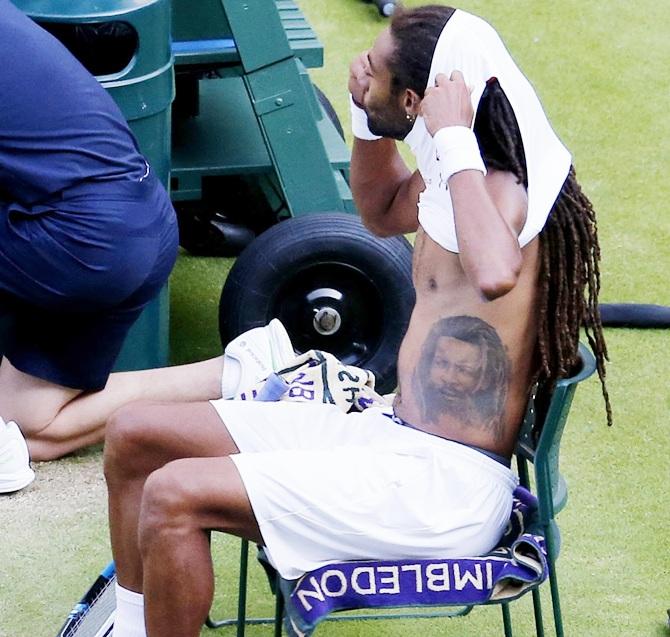 Dustin Brown's tattoo is displayed as he changes his shirt. Photograph: Suzanne Plunkett/Reuters
Having changed his shirt twice during his scintillating second-round victory over two-time Wimbledon champion Nadal, Brown's tattoo was on show, leading to some speculation over the identity of the inked face on his torso.
All the speculations were later put to rest and it was understood that it is his father's tattooed on his stomach.
Has defeated a champion before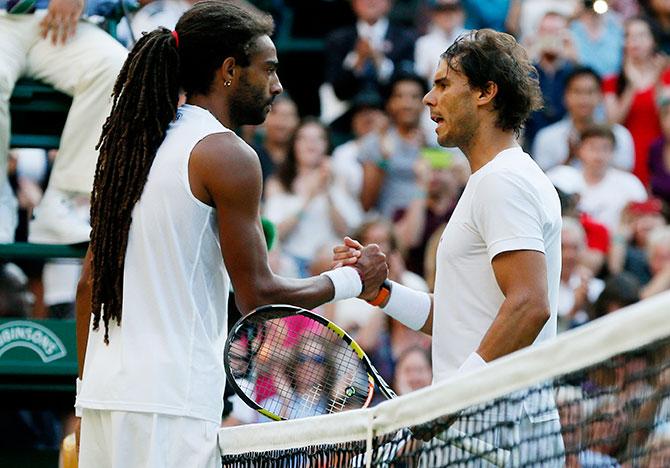 Germany's Dustin Brown shakes hands with Spain's Rafael Nadal after winning his match at Wimbledon. Photograph: Stefan Wermuth/Reuters
Brown is not a SW19 novice; this is his fifth appearance in six years.
In 2013, he defeated Guillermo Garcia-Lopez and then went on to beat Lleyton Hewitt 6-4, 6-4, 6-7, 6-2.
Despite his remarkable victory over Nadal at Halle in 2014, his highest ever ranking is 78 in June 2014.