'These tests are bad for business'
'It's about money, it's about corruption'
'Many, many, many positive drug tests over the years, I personally know about, have been covered up'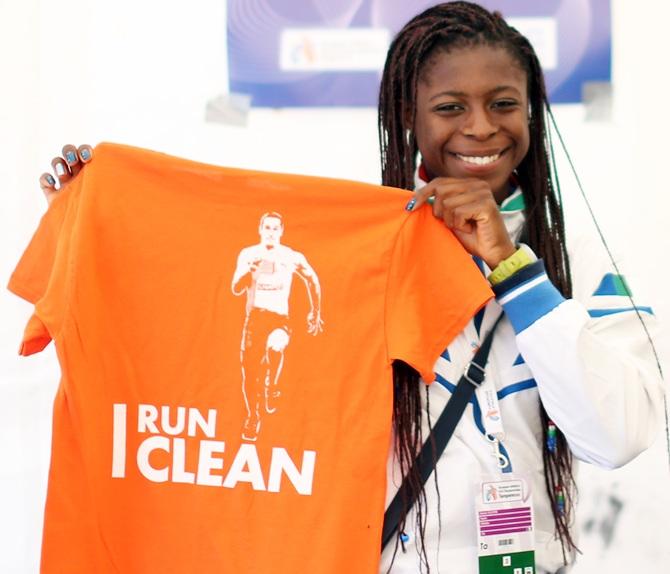 French sprinter Gloria Hooper visits the anti-doping tent. Photograph: Ian MacNicol/Getty Images
Victor Conte, the man at the centre of what was the United States's biggest doping scandal, believes the latest drug scandal to rock the sports world is all part of a cover up to protect the bottom line.
New findings on doping: Results show health risk in athletes
Track and field was jolted after a blockbuster report over the weekend alleged widespread doping in the sport.
Britain's Sunday Times newspaper and Germany's ARD/WDR broadcaster said they had obtained secret data from global athletics' governing body, the IAAF, showing endurance runners suspected of doping have been winning a third of Olympic and world championship medals.
Conte, who ran a little Bay Area laboratory called BALCO on the outskirts of San Francisco that became the epicentre of a massive doping scandal in the early 2000s, said the reports show a lack of genuine interest by world sport's anti-doping chiefs to catch cheaters and smacks of a coverup to protect financial interests.
"There is a financial conflict of interest," Conte said. "These tests are bad for business."
"Many, many, many positive drug tests over the years, I personally know about, have been covered up. The reason is ... it is bad business," he said.
Sponsors and television rights holders have become increasingly concerned over linking their brands and products with scandal hit events and organizations such as soccer's world governing body FIFA, which is currently embroiled in a widespread corruption and money laundering investigation.
Many track and field athletes receive performance bonuses for winning gold medals with agents, coaches, and federations all cashing in on the winners.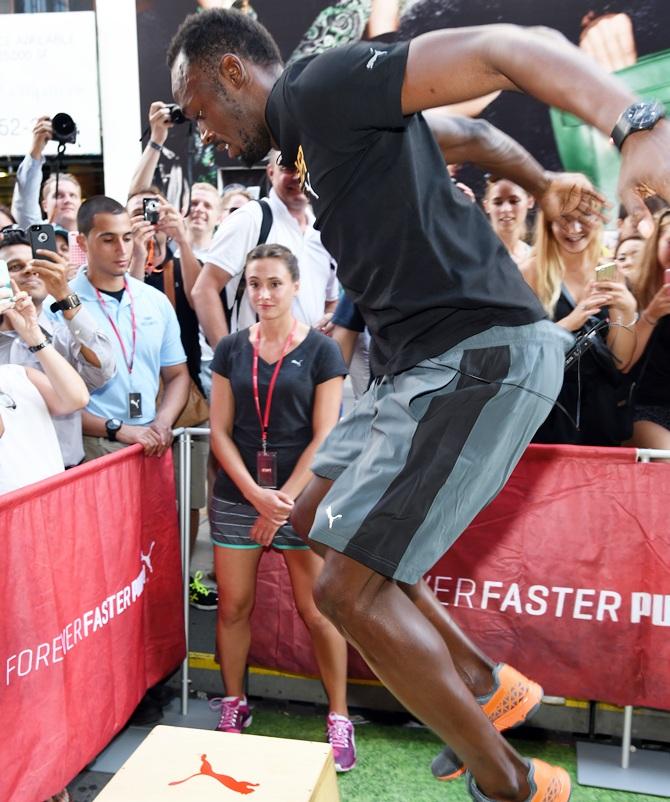 Usain Bolt attends the PUMA store event. Photograph: Jamie McCarthy/Getty Images for PUMA
Usain Bolt, the world's fastest man, ranks number 45 on Forbes.com 2014 ranking of the top 100 earning athletes, pulling in $23.2 million a year with $23 million of that total coming from sponsors.
"I believe this (covering up positive tests) goes on in the United States, I believe it goes on in Russia, I believe it is like East Germany - this is what it is. And what is driving all this? It's the money," said Conte.
"It's about money, it's about corruption."
A former bass guitarist who switched careers and opened the laboratory, Conte used a gregarious personality and self-taught knowledge of nutrition to gain access to some of the top names in sport including disgraced sprinter Marion Jones and baseball sluggers Barry Bonds and Jason Giambi, supplying them with the latest in performance-enhancing drugs.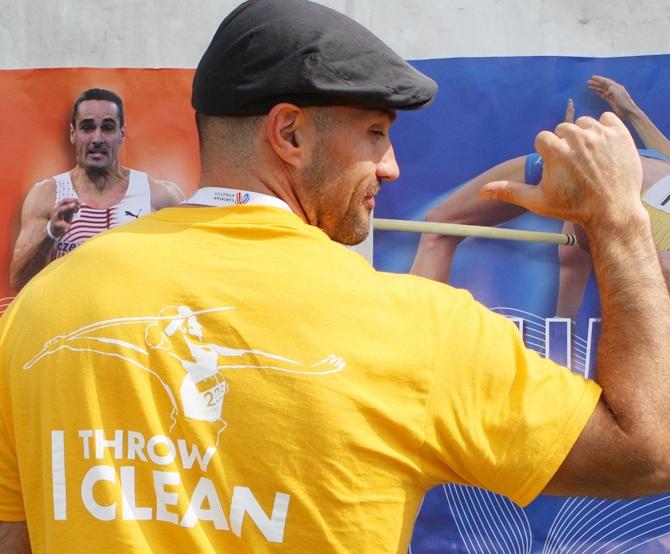 Spain's Manuel Martinez participates in the anti-doping education programme. Photograph: Paolo Bruno/Getty Images
Conte told Reuters back in 2012 that he believed cheating was rife in sports despite improved testing, and that more than half the sprint semi-finalists at the London Olympics are likely to use illegal drugs at some stage of their preparations.
Robin Parisotto and another scientist, Michael Ashendon, concluded in the Sunday Times report that more than 800 athletes had recorded one or more "abnormal results". The data was obtained after a leak of thousands of blood test results from 2001-2012.
Russia accounted for 415 abnormal tests, followed distantly by Ukraine, Morocco, Spain, Kenya, Turkey and others. Kenya, a power in distance running, accounted for 18 of the medals won by athletes with suspicious results, the Sunday Times said.
"I believe there is a lack of genuine interest in catching these athletes, they don't want to know it's bad for business," said Conte. "In my opinion it (Russia) is like East Germany in the '70s. It is state sponsored doping."
"I believe probably 80 percent of elite athletes, probably higher, are using."