Lance Armstrong's admission that he used performance-enhancing drugs during his cycling career could hurt his bank balance as much as his reputation, with one company demanding $12 million from him.
The Texas-based company, SCA Promotions, said it would sue Armstrong if he did not pay them back $12 million in bonus money they paid out for Tour de France wins.
Included in that $12 million is the $7.5 million SCA Promotions paid the Texan for winning his sixth Tour de France crown in 2004. That sum was made up of a $5 million performance bonus and $2.5 million in interest and attorney fees paid in a 2006 legal settlement.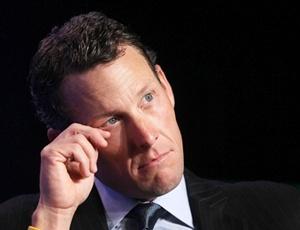 SCA had initially refused to pay up because of doping allegations.
Tailwind Sports, the owner of Armstrong's US Postal team, had promised the cyclist that $5 million bonus if he won a sixth Tour title and took out insurance coverage with SCA.
Armstrong sued SCA when it withheld the payment after doping allegations against him surfaced, but SCA lawyer Jeff Tillotson said they wanted their $12 million back following his admission in an interview with Oprah Winfrey that he had doped.
"Lance Armstrong's statements were jaw-dropping to my clients, because he basically admitted that everything he told us in his sworn deposition was untrue," Tillotson told Reuters.
"He doesn't deserve, and is not entitled to, that money."
Lawyers said Armstrong's startling confession to Winfrey that he cheated his way to the top could result in other legal problems.
"Now that he's said, 'I was doing it the whole time,' he's taken away what would be his real defense," said Geoffrey Rapp, a law professor at the University of Toledo who has followed the case.
Armstrong is already facing some lawsuits, including a federal whistleblower claim filed by former team mate Floyd Landis, and Rapp said that while he was unlikely to face criminal exposure, his admission would make it more difficult to defend against civil actions.
"It seems almost certain that he's prepared to settle the Floyd Landis whistleblower case. He's basically taken away any room that he might have had to argue at the time that he wasn't doping," said Rapp.
"He wronged these people. Some of them may have hesitated to go after him when he was denying it and had the resources to defend the lawsuit.
"I wouldn't be surprised if there were some settlements out of court now."
In addition to several lawsuits already filed, Armstrong could also face new defamation claims from the numerous people he attacked over the years for accusing him of doping, according to Matt Orwig, a former federal prosecutor now with the law firm Jones Day.
"There are lawyers across the country representing various interests who are recording that interview," Orwig said.
"From a legal perspective, his issues are becoming more difficult, not less.
"I don't see that he solved any problems. I think he opened the door on others."