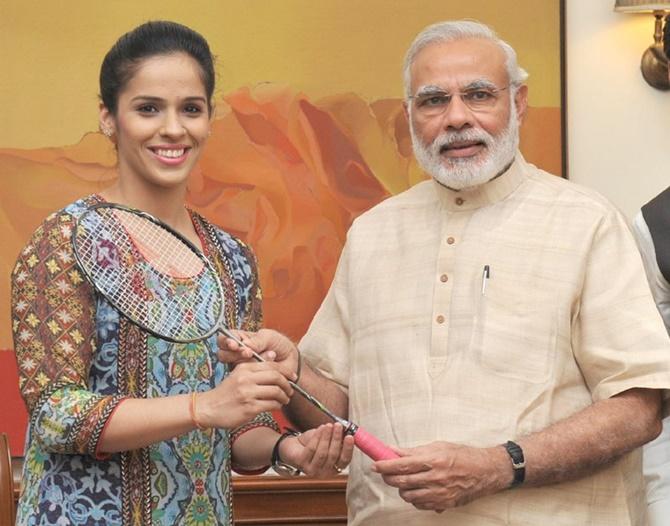 Olympic medallist Saina Nehwal was 'cancelled' on Twitter for praising Prime Minister Narendra Modi's speech.
She tweeted after the speech: "I'm hearing a thought provoking speech from @narendramodi sir #RamlilaMaidan"
There were many other Twitter handles tweeting the exam same exact tweet.
Some wondered how one could 'play badminton without a spine'.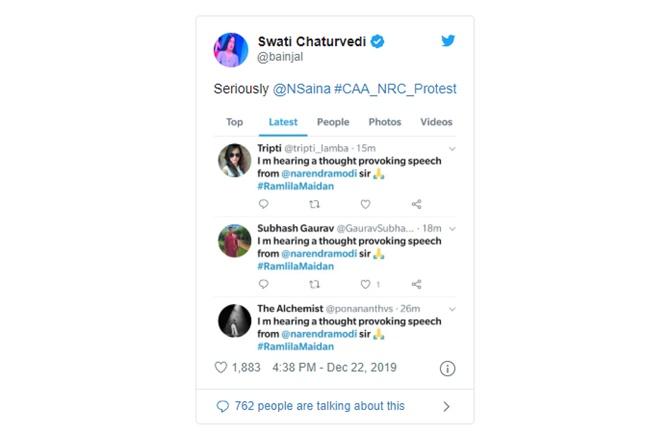 Twitter users mocked the shuttler. Saina Nehwal is nothing but a paid troll on BJP's payroll, said a user.
Others asked the BJP IT cell to 'tweet from their own account'.
This isn't the first time Saina Nehwal has been acussed for 'copy-pasting' tweets.
Earlier in October, India's top female sportspersons, including PV Sindhu and MC Mary Kom praised PM Modi's Bharat Laxmi initiative, which empowers women of the country. However, the stars faced flak for their identical tweets.