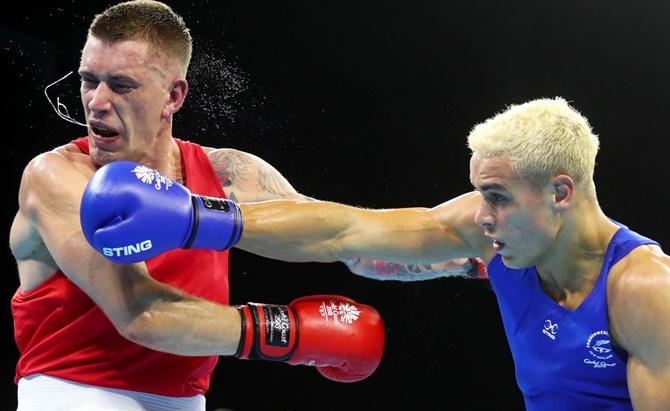 Heavyweight boxer David Nyika did more than just win his second Commonwealth Games gold medal on Saturday. He shut the parochial Australian crowd up.
Nyika, who won light heavyweight gold at the Glasgow Games, was facing local favourite Jason Whateley and with every punch he landed the chants of "Aussie, Aussie Aussie, Oi! Oi! Oi!" got less vociferous.
By the second round a rendition of "Tutira Mai Nga Iwi", a Maori folk song, was all that could be heard from a large contingent of New Zealand fans as the locals realised Whateley was going to have to be content with silver.
"I thought if I could drown the crowd out I would slow him up a little bit," Nyika said. "The first round I silenced the Australians a little bit and let the Kiwis shine.
"It was really special to have them in the crowd supporting me. I built throughout the fight as they got louder.
"I've never really had a chant before. It's a lot better than Aussie, Aussie Aussie."
Nyika was not the only New Zealand athlete to halt Australia's seemingly inexorable sweep through the Games on Saturday.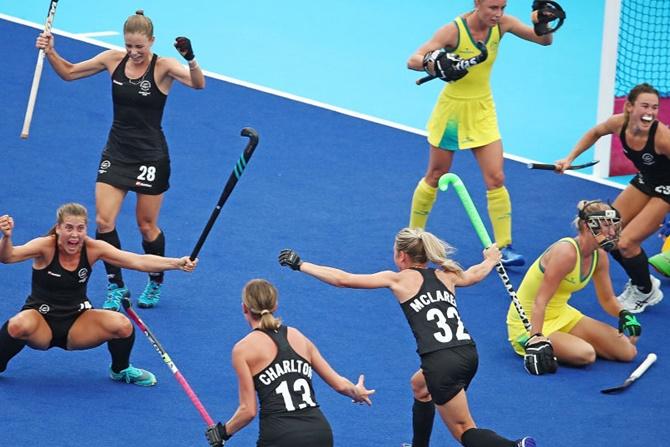 Before Nyika stepped into the ring, the women's hockey team destroyed the four-time Commonwealth champions 4-1 at a packed Gold Coast Hockey Centre to clinch their first gold since the sport joined the Games in Kuala Lumpur in 1998.
"It's always good to beat Australia," said Shiloh Gloyn, who scored the Black Sticks' first goal in the rout. "It's a good feeling."
New Zealand have often been ranked inside the top 10 hockey nations in the world but fallen at the final hurdle, finishing fourth at the last two Olympics and midfielder Anita McLaren said it was a burden she had waited to shed for a long time.
"Finally standing up there and hearing the national anthem, it's pretty amazing," said McLaren, a veteran of two.
"It's good to give belief to New Zealand and show that we are able to win those final matches, and I'm excited to see what the future holds for us."
The men's hockey final between the two countries will be played later on Saturday.
Women's singles squash champion Joelle King continued the winning streak when she combined with Amanda Landers-Murphy to beat Australian duo Rachael Grinham and Donna Urquhart in the doubles semi-finals for a place in Sunday's final.
The New Zealanders, however, did not have it all their own way with Australia's all-conquering netball team producing a 65-44 semi-final victory to set up a showdown with England in Sunday's final.