An Australian court has found in favour of Dutch driver Giedo van der Garde in his bid to force the Sauber Formula One team to let him drive for them this season.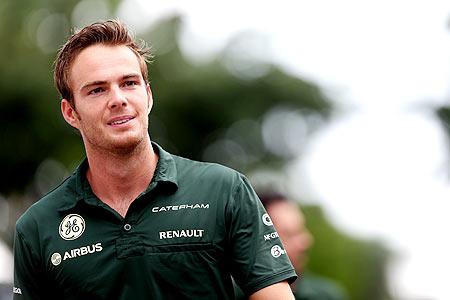 "The application is successful and ... will be enforced," Justice Clyde Croft told the Supreme Court of Victoria in handing down his judgement on Wednesday, four days before the first race of the season in Melbourne.
The Melbourne court upheld a Swiss arbitration tribunal's decision ordering Sauber to refrain from taking action to deprive Van der Garde from racing for them.
"I'm very fit and very strong," the Dutchman told reporters in Melbourne. "I'm looking forward to going back to the team and we'll work hard to do our best for this weekend.
"I still have a very good relation with the team. I'm looking forward to racing this weekend."
Van der Garde had charged Sauber with reneging on a deal to give him a race seat after they signed Sweden's Marcus Ericsson and Brazilian Felipe Nasr.
Van der Garde's lawyer Tom Clarke said his client's attempts to get in touch with Sauber had not been responded to.
"Mr Van der Garde remains ready, willing and able to perform his obligations," Clarke told the court.
"He wishes to meet with the team. He wishes to have his seat ... organised and he can do so forthwith.
"Unfortunately our email last night at 7:44 (p.m. local time) has gone unresponded to but we would call upon Sauber Motor Sport AG to fulfil it's obligations and meet with Mr. Sauber forthwith."
Lawyers for Sauber had argued handing Van der Garde a seat was an unacceptable safety risk.
Sauber, who failed to score a point last season, now face a dilemma heading into the season-opener at Albert Park.
"We are disappointed with this decision and now need to take time to understand what it means and the impact it will have on the start of our season," Monisha Kaltenborn, Sauber CEO and team principal, said in a statement.
"What we cannot do is jeopardise the safety of our team, or any other driver on the track, by having an unprepared driver in a car that has now been tailored to two other assigned drivers."
Image: Giedo van der Garde of the Netherlands
Photograph: Mark Thompson/Getty Images