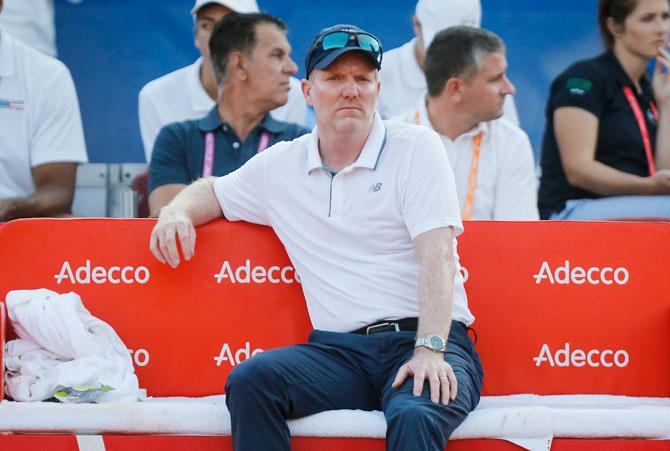 Four-time Grand Slam champion Jim Courier is stepping down as US Davis Cup captain after eight years in the position, the United States Tennis Association said on Thursday.
As captain, the former world number one led the United States to a 10-8 record in World Group play, including a run to the semi-finals in 2012 and 2018, the latter which ended in a loss to Croatia 11 days ago.
"Following the matches with Croatia, I let the players and staff know this was my final year as captain of the US Davis Cup Team," Courier, who lifted the Davis Cup trophy as a player in 1992 and 1995, said in a statement.
"It's been my honour and privilege to represent the USTA and USA as a player and captain. I look forward to cheering the team on as they pursue the cup in its new format next year and beyond."
The 48-year-old American leaves Team USA in good stead, having earned automatic qualification into the new-format 2019 Davis Cup championship rounds by virtue of this year's World Group semi-final appearance.
The 2019 Davis Cup will take place next November.
"The role of Davis Cup captain requires an individual that embodies the character qualities of a Team USA champion and one who is willing to put the work in, to get the job done," said USTA Player Development General Manager Martin Blackman.
"Captain Courier fulfilled both roles and American tennis is all the better for it."