Indian national footbal team coach Stephen Constantine has been offered a one-year extension by the All India Football Federation (AIFF) keeping in mind preparations for the 2019 Asian Cup.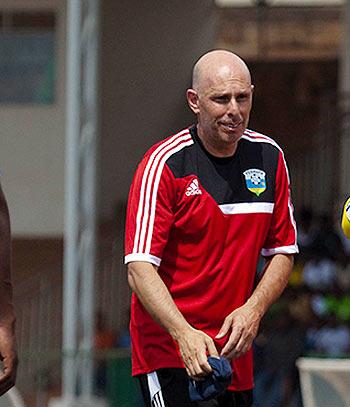 Constantine has been offered a contract until February 2018.
The 54-year-old Englishman received the offer from the AIFF in a meeting at the AIFF House in New Delhi on Tuesday.
According to sources, AIFF general secretary Kushal Das met Constantine to discuss the terms and conditions.
Sources further revealed that Constantine's contract will be performance-based and his performance with the national team will be reviewed after every six months.
Constantine is expected to sign the extension contract later this week.
The Indian football team achieved their best FIFA rankings in over six years when the side leaped 11 places to be 137th in the list released on October 20.
India were ranked 171st when Constantine took over as national coach for the second time in February last year and slipped to 173rd in March even before Constantine could have his first game in-charge against Nepal, which India eventually won 2-0 on aggregate.
Photograph: stephenconstantine.com