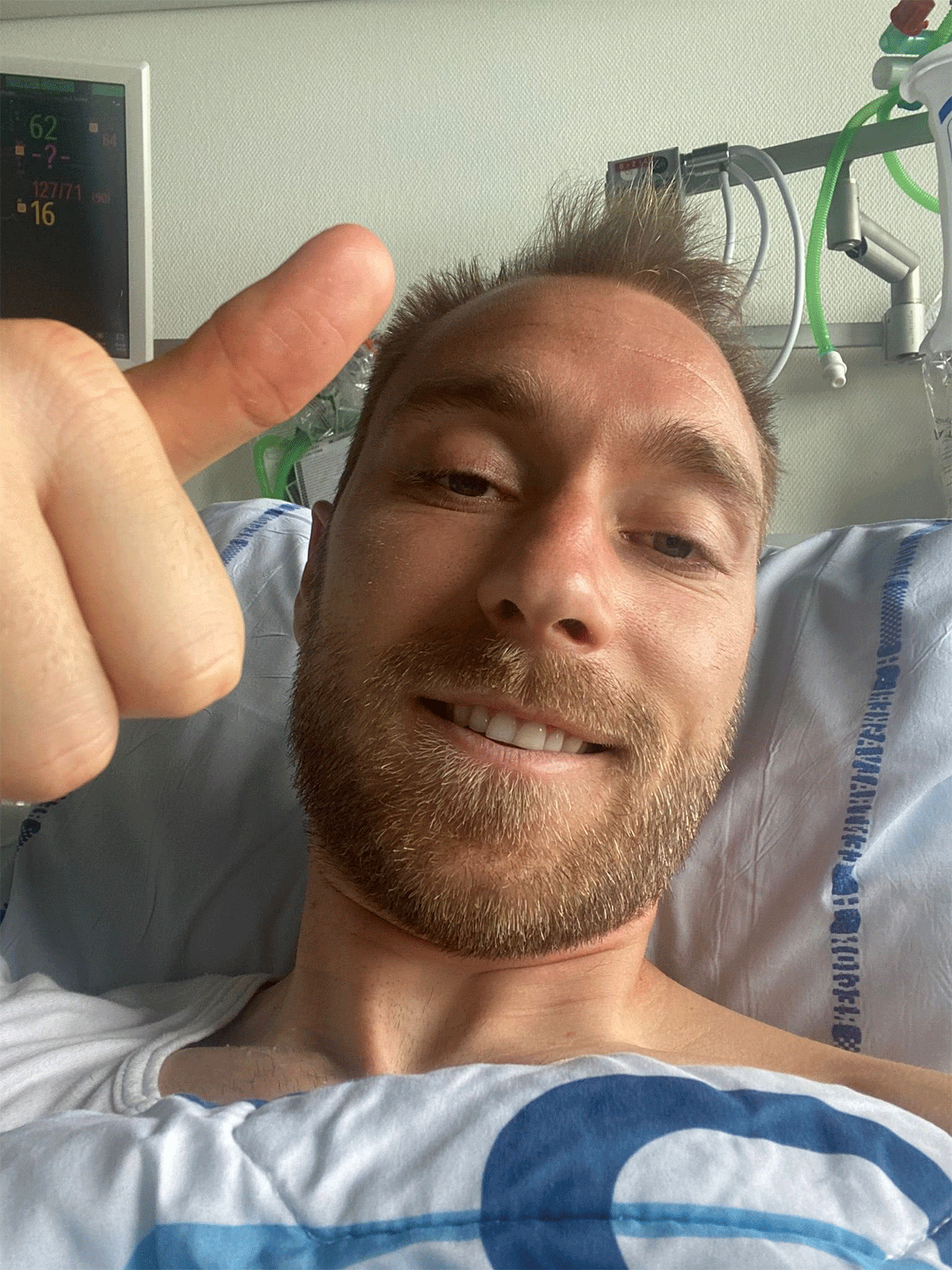 Danish footballer Christian Eriksen has sent greetings and a message of thanks to his fans from his hospital bed on Tuesday.
Eriksen, collapsed in the 42nd minute of Saturday's Euro 2020 match against Finland, and was given CPR before being taken to hospital.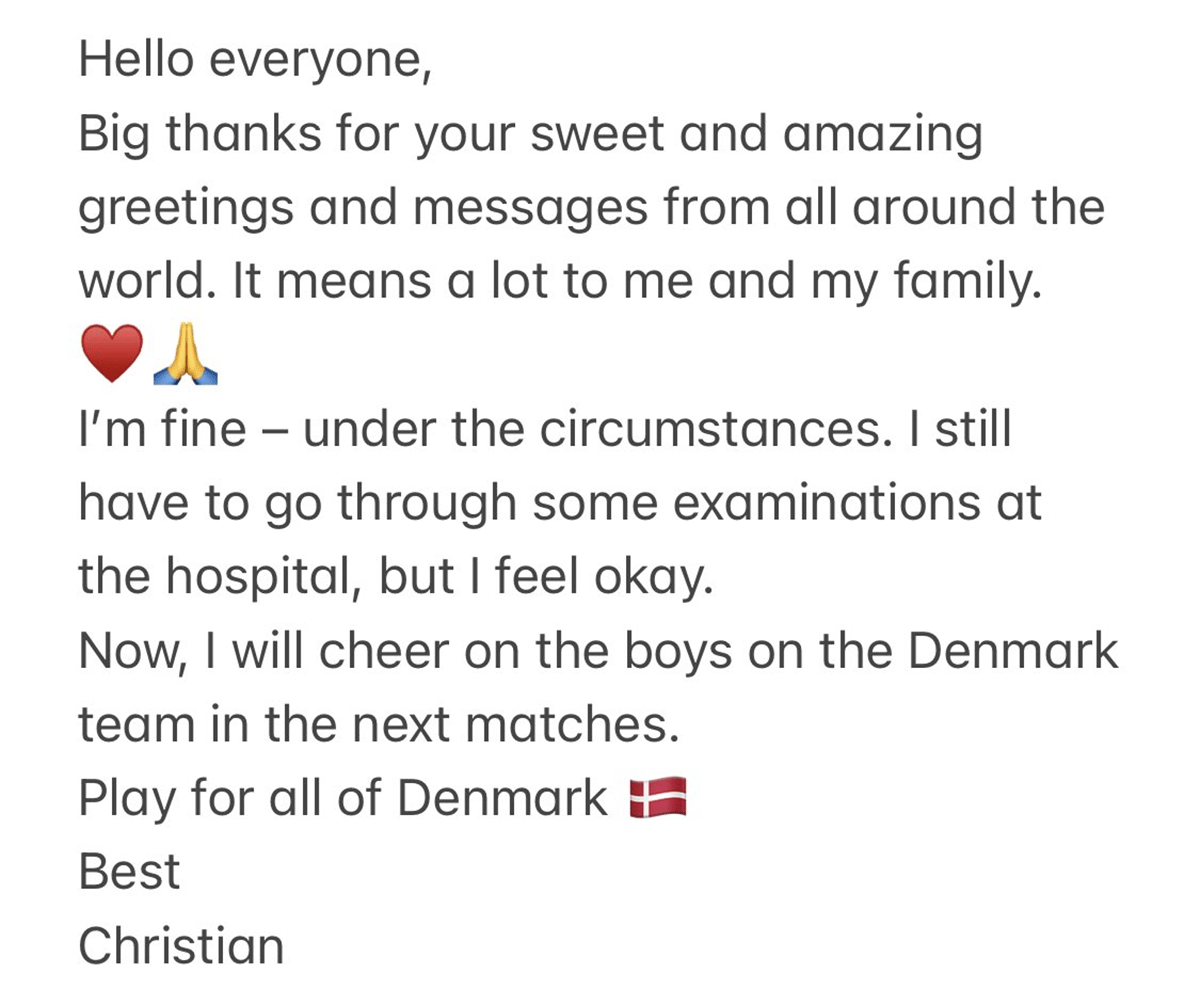 'I'm fine under the circumstances. I still have to go through some examinations at the hospital, but I feel okay. Now, I will cheer the boys on the Denmark team in the next matches. Play for all of Denmark. Best Christian,' he wrote along with a photograph of him smiling while giving a thumbs up.
Denmark are 3rd in Group B and will play Belgium on Thursday.