Olympian Joaquim Carvalho has hailed the Indian Olympic Association's decision not to include Hockey India secretary Narinder Batra in the four-member delegation that will accompany Sports Ministry officials for a meeting with the International Olympic Committee in Lausanne on May 15 to find a way for India's return to the Olympic movement.
Carvalho said a person like Batra doesn't deserve to be part of the delegation.
"If Indian sports has to grow we do not need people like Narinder Batra to represent the Indian sports fraternity to discuss about the IOA's recognition with IOC," the former India team's hockey captain and coach said.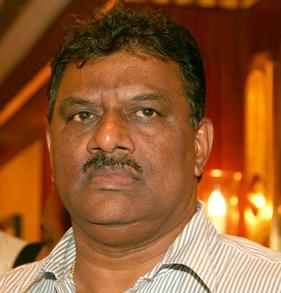 "Can we have Abhinav Bindra sharing the platform with Batra at Lausanne? He has been the root cause for the current dispute in Indian hockey.
"With the help of tainted Suresh Kalmadi and Lalit Bhanot he created this parallel body called Hockey India and got it affiliated to the International Hockey Federation (FIH) even before it was registered, which has been proved by the judicial commission of the FIH," Carvalho claimed.
"Batra is not part of the government delegation to Lausanne, neither is he part of Malhotra\'s delegation. But, not surprisingly, his name figured in the list of the Abhay Singh Chautala delegation to Lausanne."
Carvalho claimed the Batra-led Hockey India refused to adopt the government guidelines on age and tenure restrictions during the Hockey India elections.
Interestingly, the names of Batra and Jharkhand Olympic Association president R K Anand did not figure in the delegation though some media reports had listed them.
The list includes the names of Vijay Kumar Malhotra (Acting IOA president), N Ramachandran (Patron, Squash Rackets Federation of India), Tarlochan Singh (vice-president, Archery Association of India) and S Raghunathan (President, Indian Kayaking Canoeing Association).
Photograph: Sanjay Sawant