'Don't you forget, I am the greatest?'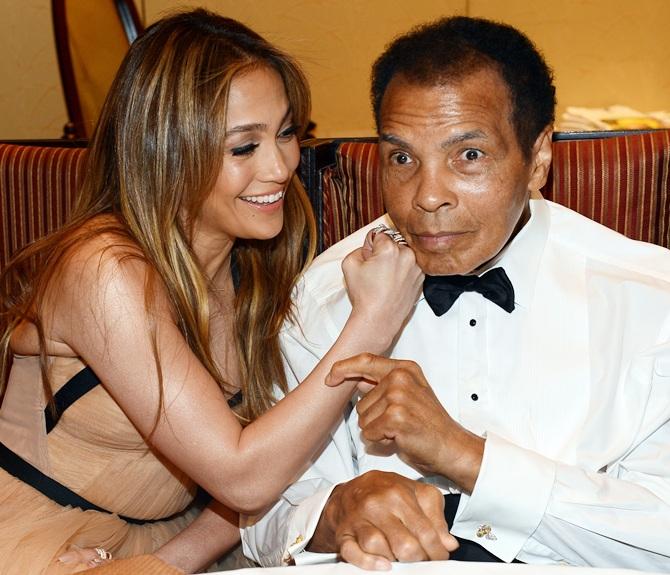 Singer Jennifer Lopez and boxer Muhammad Ali. Photograph: Michael Buckner/Getty Images for Fight Night
Heavyweight boxing legend Muhammad Ali may have taken a swipe at unbeaten US boxing champion Floyd Mayweather after the latter claimed that he is the greatest fighter of all-time.
Mayweather, who will square off against Manny Pacquiao in the 'fight of the century' bout on May 2 in Las Vegas, had attracted widespread criticism last week as he said that he "couldn't care less" for upsetting people by claiming that he is better than Ali or Sugar Ray Robinson.
Mayweather had claimed that although he respects Ali and acknowledge all the past champions, he had done just as much for the sport as Ali had done in his days.
Ali, who has been battling a debilitating Parkinson disease for years, tweeted "Don't you forget, I am the greatest!"
Although there was no direct reference to Mayweather, Ali has surely given a reminder in a bid to defend his legacy.