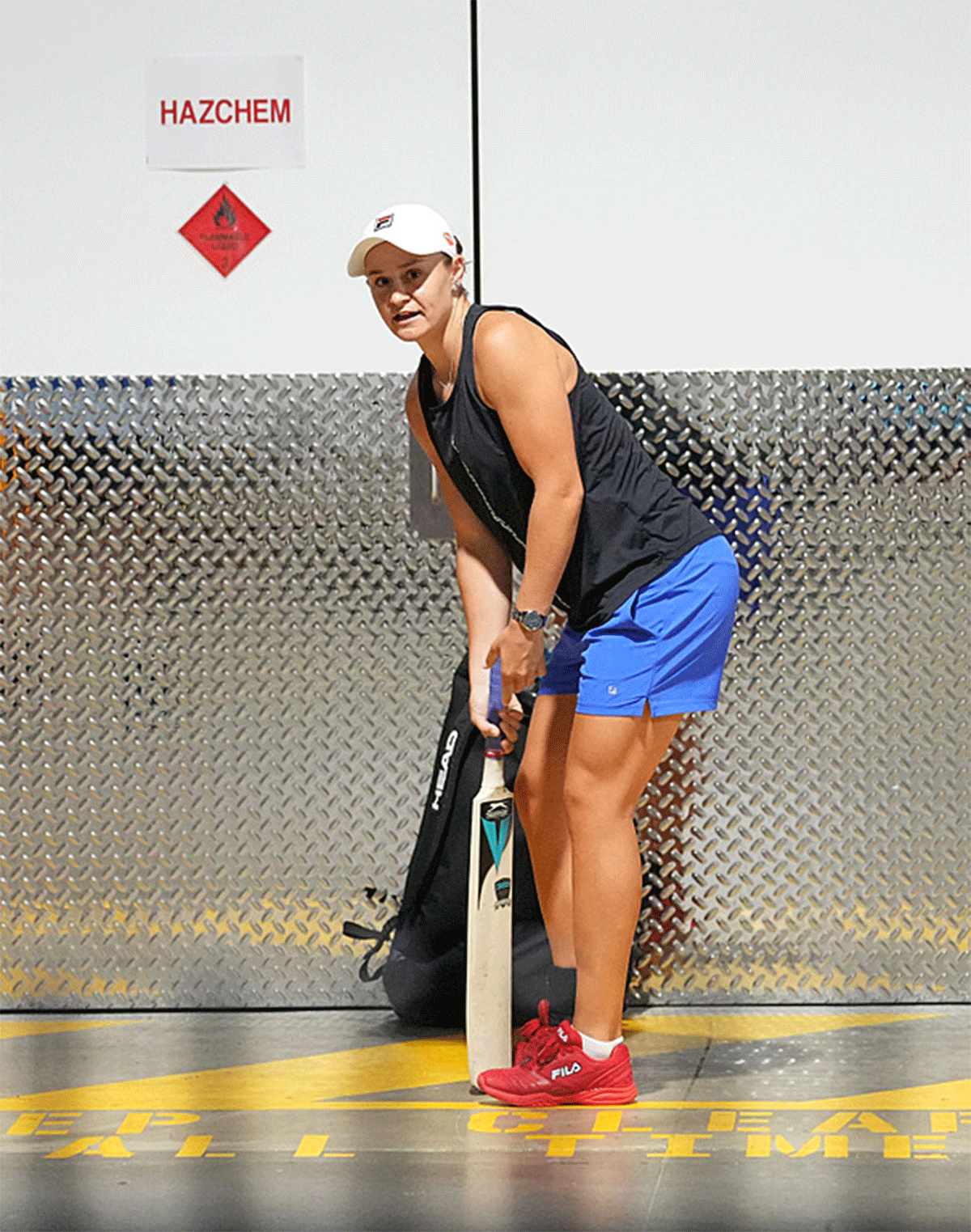 Once a cricketer, always a cricketer. This adage fits none better than Australian tennis queen Ashleigh Barty.
A two-time Australian Open semi-finalist, 25-year-old Barty may have the spectators at Melbourne Park under her spell with some awe-inspiring tennis over the last ten days, but seems like cricket is her go to for training and warm-ups.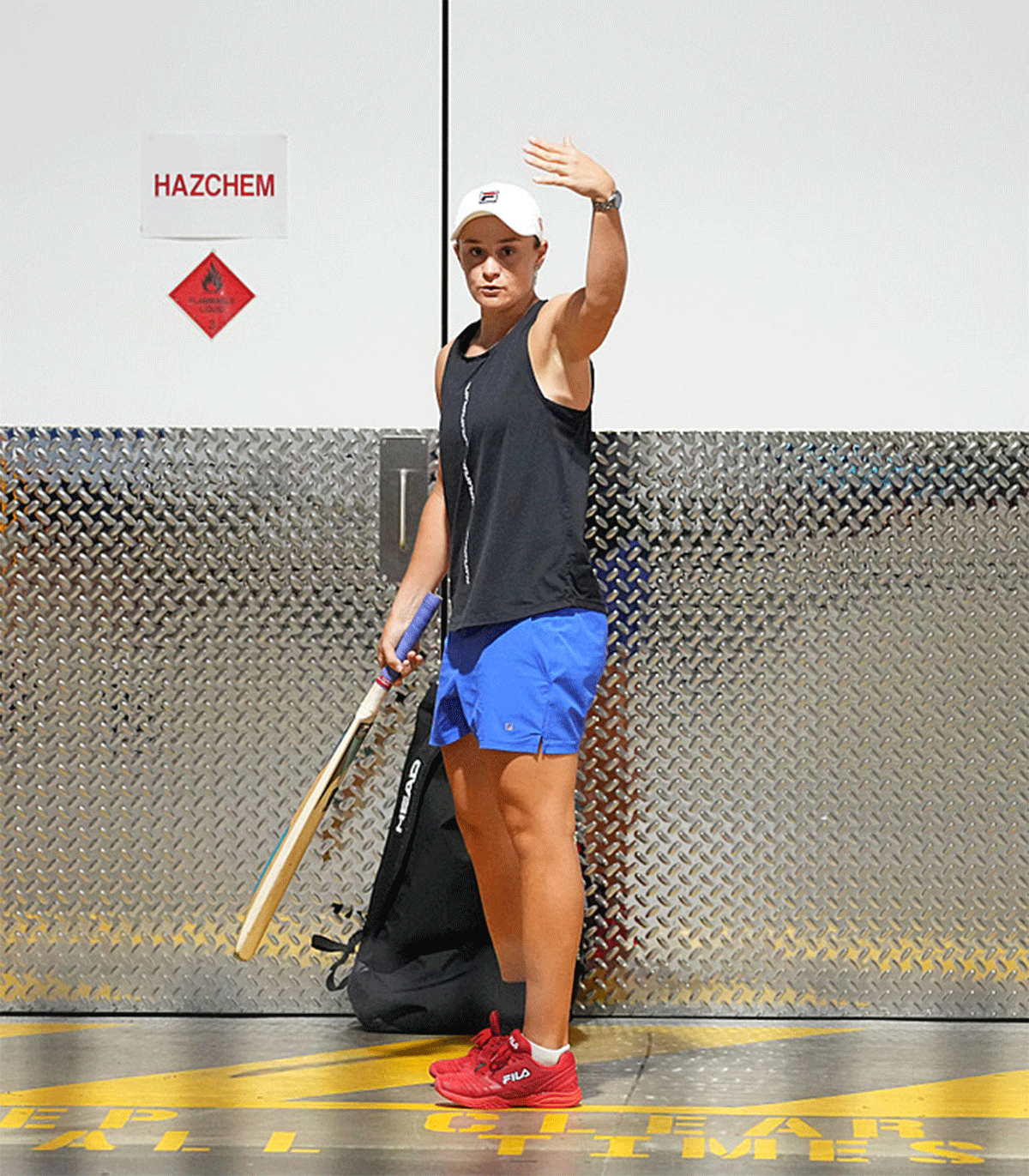 The Aussie, who was an all-rounder for Brisbane Heat in the Big Bash League, and who also played List A cricket for Queensland in 2015, was seen having a fun session of bowling and batting with her team members inside the locker rooms before her semi-final match against Madison Keys on Thursday.
On Friday, Barty was snapped batting in the gym during a training session
Talk of passion for the game!