Roger Federer produced a vintage performance to best Andy Murray 6-3, 6-4, 6-7, 6-3 and move into the semi-finals of the Australian Open on Wednesday.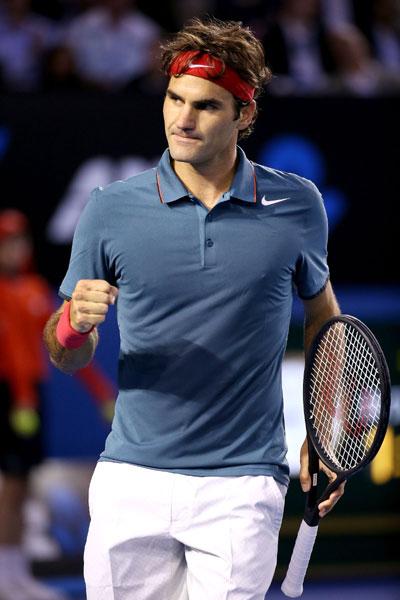 Federer, who went into the quarter-final, his first since last year's French Open, equaling Jimmy Connors' Open Era record of 41 appearances in the last eight stage of a major tournament, progressed to the semi-finals for the 11th straight time.
With Stefan Edberg, the newest member of his coaching staff watching, Federer produced a masterclass. It was strikingly different to see the Swiss come to the net and volley, something the Swede was famous for.
Federer also seemed to have bettered his backhand, another of Edberg's strength in his heydays, and the shot held him in good measure throughout the match.
- Radwanska knocks out Azarenka in quarter-finals
He followed up his 6-3, 7-5, 6-4 demolition of Frenchman Jo-Wilfried Tsonga in the previous round with another spectacular effort.
The Swiss will now player arch rival Rafael Nadal for a place in the final.
The Spaniard notched a hard-fought 3-6, 7-7 (3), 7-6 (7), 6-2 victory over Bulgaria's Grigor Dimitrov earlier in the day.
Federer improved his career record against Murray to 10-11, also taking revenge of his five-set loss to Murray in the semi-finals at Melbourne Park last year.
It was their first meeting since that match.
Federer last bested Murray in the ATP World Tour finals in London, back in November 2012.
Murray, a beaten finalist last year, was making a return from injury. He came back strongly in the match to take third set via the tie-breaker but wasn't good enough on the day in the end.
Image: Roger Federer of Switzerland celebrates a point in his quarter-final match against Andy Murray of Great Britain at the Australian Open.
Photo: Michael Dodge/Getty Images