WADA to probe massive drug use in world athletics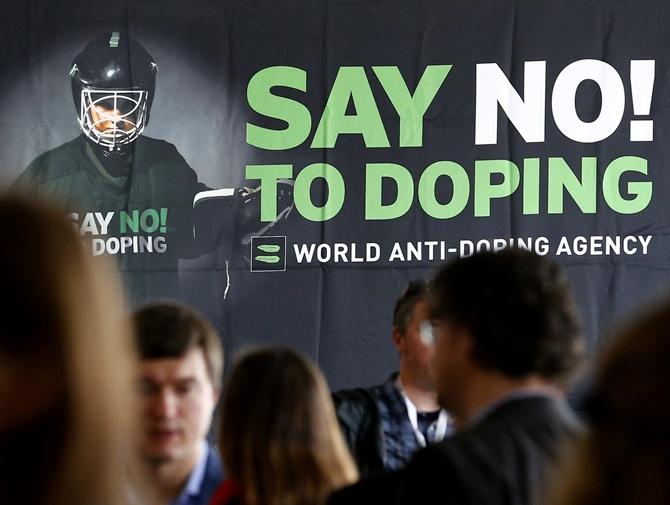 Participants talk before the start of the World Anti-Doping Agency (WADA) symposium. Photograph: Denis Balibouse/Reuters
Global sporting bodies have called for a thorough probe of the latest doping allegations that have plunged athletics into crisis just weeks before track and field's showpiece event, another black eye for sport after the FIFA corruption scandal.
The US anti-doping agency said an 'aggressive review' was needed to protect clean athletes after Britain's Sunday Times newspaper and Germany's ARD/WDR broadcaster reported on Sunday they had obtained secret data from the global athletics governing body, the IAAF, supplied by a whistleblower disgusted by the extent of doping.
The allegations have not been verified by Reuters. The reports did not say that any athletes had failed doping tests, only that the tests had been abnormal, which can sometimes be a sign of cheating.
The World Anti-Doping Agency (WADA) has said it was 'very disturbed' by the reports, which claim endurance runners suspected of doping had been winning a third of the medals at Olympic Games and world championships.
There was no clear evidence to explain the Sunday Times and ARD/WDR reports but the allegations are the latest setback to tarnish the multi-billion dollar world of sport after the scandal at soccer's global governing body, FIFA.
Athletics are a central part of the Olympics, the only sporting event that rivals soccer's World Cup in scale and which collects billions of dollars from sponsors like Coca-Cola, Panasonic, Visa and McDonald's.
Athletics Australia (AA) welcomed WADA's decision to investigate the 'alarming' reports and said in a statement on Monday it was seeking more information.
Australian Olympic Committee chief John Coates described the reports as disturbing and said before an International Olympic Committee meeting in Kuala Lumpur on Monday that the AOC has 'a zero-tolerance approach to doping in sport'.
The IAAF has yet to offer a detailed response to the contents of the reports, but noted they were based on confidential information obtained without permission.
While not commenting directly on the reports, IAAF Vice President Sergey Bubka also said the IAAF has 'zero tolerance' for doping.
"We will not stop the fight. If we need to change rules and regulations we will do it," he said.
Bubka, a former pole vault world and Olympic champion from Ukraine, is vying with Britain's Sebastian Coe to succeed Senegal's Lamine Diack as the new boss of world athletics.
A heavy preponderance of the 'abnormal' results were from Russian athletes, according to the media reports, but Russian sports minister Vitaly Mutko has said the allegations had "nothing to do with Russia" and that they reflected a power battle before the IAAF leadership vote.
The IAAF's world athletics championships kick off in Beijing on August 22. "I've not heard of this. It's nothing to do with us," said an official from the Beijing organising committee who declined to give his name.
'Aggressive review'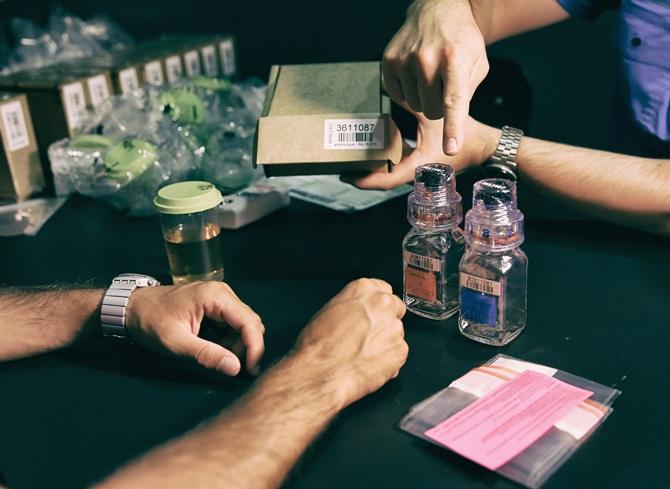 A general view of an Anti-Doping test procedure. Photograph: Matthew Lewis/Getty Images
USADA Chief Executive Travis Tygart said he was unaware of any American involvement in the report.
"A thorough and aggressive review of all that evidence needs to be had to ensure that clean athletes' rights are protected," he told Reuters in a telephone interview. "This is more evidence of what many of us already suspected."
Australian doping expert Robin Parisotto and another scientist, Michael Ashendon, concluded that more than 800 athletes had recorded one or more "abnormal" results, defined as a result that had less than one chance in 100 of being natural.
Such athletes accounted for 146 medals at top events, including 55 golds, the Sunday Times said.
Russia accounted for by far the most with 415 abnormal tests, followed distantly by Ukraine, Morocco, Spain, Kenya, Turkey and others.
"A remarkable 80 percent of Russia's medal winners had recorded suspicious scores at some point in their careers," the Sunday Times said.
Tygart said his group aggressively pushed WADA "to open an investigation several months ago into prior allegations about doping in Russia".
"Now it's in WADA's hands to do the right thing and hopefully give confidence to clean athletes around the world that these gangsters are not going to hijack sport and violate the right of clean athletes," he said.
The allegations concern techniques to improve the ability of blood to carry oxygen, which can give an advantage in endurance events like cycling or running over medium and long distances.
The Sunday Times and ARD said they were given access to the results of more than 12,000 tests of more than 5,000 athletes taken between 2001 and 2012.
They showed the data to two experts, who concluded distance running was in the same state as cycling had been when Lance Armstrong won the seven Tour de France victories of which he has since been stripped.
"Never have I seen such an alarmingly abnormal set of blood values," the Sunday Times quoted Parisotto as saying.
"So many athletes appear to have doped with impunity, and it is damning that the IAAF appears to have sat idly by and let this happen," said Parisotto, an inventor of the test used to detect the blood doping agent EPO.