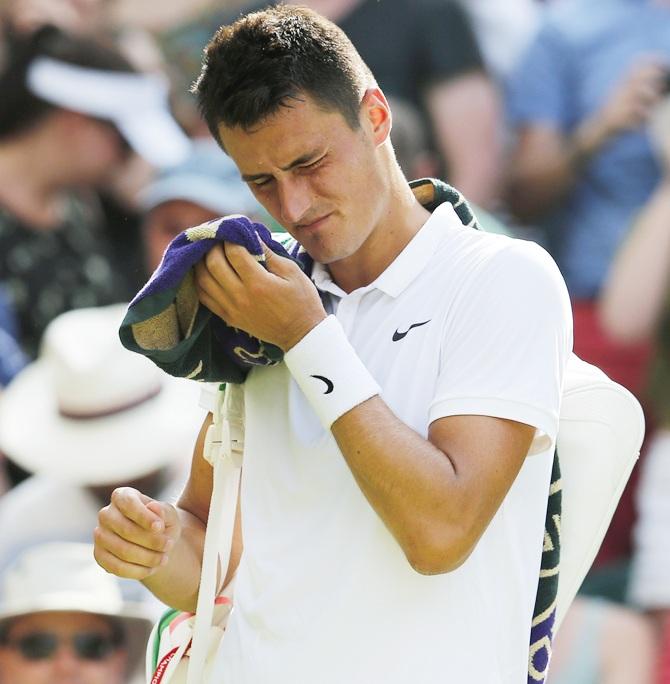 Australia's controversial tennis star Bernard Tomic has been labelled as the 'king of the excuse' by his country's media after he pulled out of the Rome Masters citing illness and excessive heat.
The 23-year-old lasted just eight minutes in his opening round clash against Benoit Paire in Rome on Sunday. He claimed he was 'feeling bad all night' and felt he was 'going to collapse', Sport24 reported.
However, his decision to retire from the tournament didn't go down well with the Australian press especially after he gave up on the last point of his first-round match against Italian Fabio Fognini by holding his racquet the wrong way round at the Madrid Masters last week.
Leading publications such as the Herald Sun and the Sydney Morning Herald were quick to criticise the maverick Australian, with the former expressing "we're treated to tantrums, arrogance, moods and at times utterly shocking attempts at justifying continual brattish behaviour."
Earlier, Australia Olympics chef de mission Kitty Chiller described the Madrid incident as 'appalling' saying that such behaviour goes against the spirit of the Olympics and that she wouldn't want any Olympian to behave in similar manner.
Tomic had aggravated the situation with his outspoken comments in Madrid claiming he didn't care about losing the point given the wealth he had earned already in his short career.
Image: Australia's Bernard Tomic
Photograph: Suzanne Plunkett/Reuters