Arpinder, Babu in Triple Jump final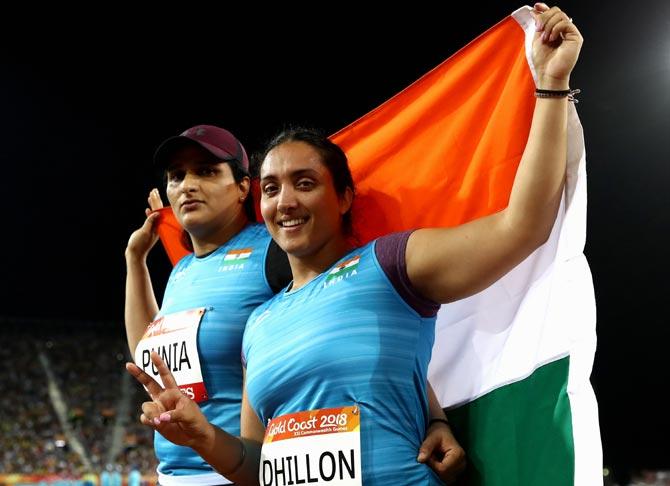 Discus throwers Seema Punia and Navjeet Kaur Dhillon opened India's medal hunt in athletics at the 21st Commonwealth Games, clinching a silver and bronze respectively on Thursday.
Punia came up with a best effort of 60.41 metres, which achieved in her opening attempt to win her fourth successive Games medal, while Dhillon grabbed the bronze with a final throw of 57.43 metres.
The 34-year-old Punia registered 59.57 metres in her second throw and fouled her third and fifth attempts while coming up with a 58.54 metre in between.
She had a final throw of 58.90 metres.
Punia, competing in her final Commonwealth Games, though, was well below her best. She has a season's best of 61.05 metres, attained while winning the gold in the Federation Cup National Championships last month.
She has a personal best of 64.84 metres which was achieved in 2004.
Former World champion Australian Dani Stevens won the gold with a Games record best throw of 68.26 metres, which came in her fourth attempt.
The 34-year-old Seema is the most decorated Indian track and field athlete in Commonwealth Games history, delivering a medal each time she represented the country in the quadrennial event.
In the 2006 edition in Melbourne, the Haryana athlete won a silver, and was on the podium in 2010 (silver) and 2014 (bronze).
Arpinder, Babu qualify for Triple Jump final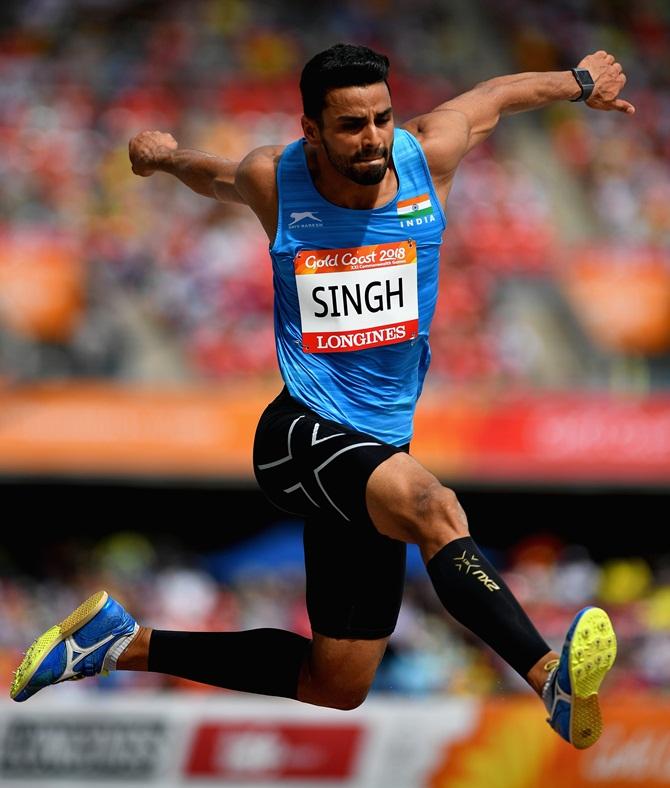 Arpinder Singh made the men's triple jump final after topping his group and finishing second overall in the qualifying round.
The bronze-medallist from the 2014 Commonwealth Games qualified with an effort of 16.39 metres.
The National record-holder, whose personal best is 17.17 metres finished behind Dominica's Yordanys Garcia.
Garcia was the only jumper to achieve the qualifying mark of 16.75 metres and enter the final.
The other Indian in fray A V Rakesh Babu qualified 12th with an effort of 15.98 metres.
The final is on April 14.
"My new Romanian coach (Bedros Bedrosian) for the last year has helped," Arpinder said of his qualifying performance.
Arpinder is also banking on some family support to do well in the final.
"I was so bad at the 100 metres, 200 metres and 400 metres that I decided to try triple jump and found my event. My cousin Andeep lives here on the Gold Coast, and he is here today to support me," he added.