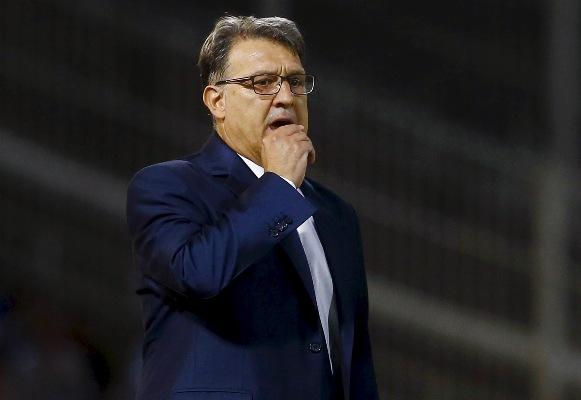 IMAGE: Argentina's head coach Gerardo Martino during the Copa America Centenario. Photograph: Enrique Marcarian/Reuters.
Argentina coach Gerardo Martino resigned on Tuesday citing a leadership vacuum at the Argentine FA (AFA) and problems trying to pick an 18-man squad for the Olympic soccer tournament in Rio de Janeiro in August, the AFA said.
"Owing to the lack of decisions in naming new authorities in the Argentine Football Association and serious problems in choosing the squad to represent the country at the upcoming Olympic Games, the national team's coaching staff has decided to present its resignation today," said a statement issued by the AFA in Martino's name.