The All India Football Federation was barred from attending the special GBM as well as elections of Indian Olympic Association on the grounds that it did not follow the "proper procedure" while sending names of their delegates, a charge which the AIFF has denied.
The AIFF had sent names of three delegates -- Kushal Das, B M Mehta and Anil Kamath for the IOA GBM. AIFF treasurer Hardev Jadeja came to attend Sunday's meet in place of Das, who is unwell.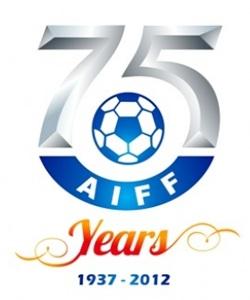 But the IOA refused to accept them as the national football body's representatives, arguing that the authorised letter did not bear the signature of either their President or the General Secretary.
AIFF claimed that since General Secretary Kushal Das did not attend office for last one month due to hospitalisation for a major surgery, his signature could not be procured.
"We complied with all the procedures except the authorisation letter which was signed by our assistant general secretary since Kushal Das was not in a position to sign it due to hospitalisation. We had sent the names of our delegates on January 20 which was the deadline," Jadeja said.
Senior IOA official and Hockey India General Secretary Narinder Batra, however, dismissed AIFF's contention and said the rules have to be strictly followed.
"This was due to internal fault of the AIFF. The letter nominating their delegates was not signed by either the president or the general secretary and that is why they were not allowed to take part in the GBM. It was not done by any IOA official but the election commission, which has retired justices of High Courts. We have to follow the rules strictly," Batra said.
AIFF also claimed that IOA itself did not follow proper procedures as it had intimidated the federation to send the names of delegates via e-mail only.
"They told us to nominate our delegates via e-mail only but the IOA constitution says that such a communication should be sent through registered post. We replied via e-mail with an attachment consisting of the names of our delegates. We have been doing the same in last two-three GBMs also and at that time, there was no issue," said an AIFF official.