Plenty of elan, but only one style suits in Paris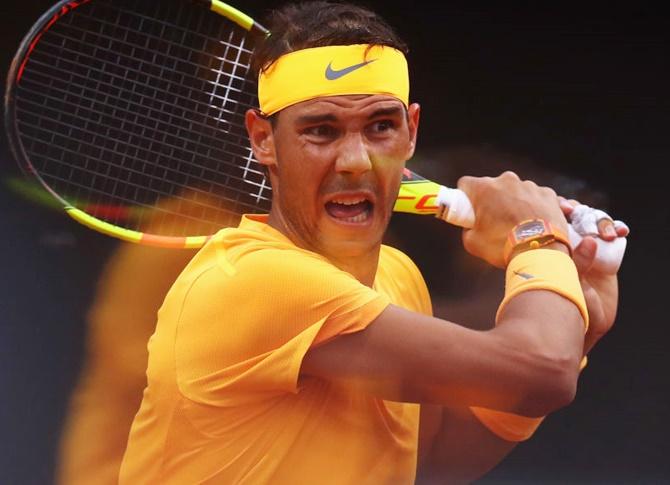 Any witness to Francoise Durr's French Open triumph in 1967 cannot fail to have been mesmerised by her snaking, sliced backhand with which she cut opponents to shreds.
Chris Evert's pinpoint forehand, struck without spin, her non-playing hand held palm aloft, was another iconic shot which guided its proponent to seven Roland Garros singles crowns.
Yannick Noah's athletic, net-charging game lives long in French hearts after he used it to win his home slam in 1983, while the vanquished finalist that day, Mats Wilander, won three French titles with a crafty game built on obdurate defence and smart counter-punching.
All four players excelled with differing styles. But they are styles that would be unlikely to reap rewards in today's power-trumps-all era, where technological equipment advancements and bigger, stronger athletes have arguably wiped much of the artistry out of the arena.
It takes a brave, or foolish, pundit to look beyond Rafael Nadal for this year's men's champion, such is the Spaniard's power which has exerted a stranglehold over all claycourt opponents.
Wilander himself has seen the changes since the days when a counter-puncher could prevail.
"I think that on clay you now have to be tactically more aggressive than at the other three Slams," the Swede said. "You have to control the point. You don't need to be hitting winners, but you have to dictate the rallies."
"You have to go hard and be in control because you cannot defend your way to the French Open. One or two matches maybe. It has completely changed tactically because there has been absolutely no change in the court surface, unlike the other Slams."
Evert won seven French crowns between 1974 and 1986, and agrees that today there is little room for a variety of styles.
"I think that obviously in the past there were two styles," she told Reuters. "When I came through on the scene in the 1970s it was serve and volleyers and European claycourt players.
"And now I think with the evolution of the rackets, the game, the athleticism it's more of a powerful game," said the American who works for ESPN as an analyst.
Evert said an aggressive weapon was a must these days, to stand any chance.
"I think that you still have to have the intangibles, like patience, hit more balls into the court, move and slide well, that's the same as 20 years ago, but you have to have the added element of power," she said.
"Now you have to dictate the point. The player who controls and dictates the point, 75 to 80 per cent of the time they will win the point. That's the new face of it now."
"In my day you could counter-punch, a great counter-puncher could win the French. It is different right now and I think Nadal is the outlier in all of this because he still plays a claycourt game."
"He generates so much height and spin on the ball and there are very few players around like him any more."
The women's game has undergone a similar change, says 2000 champion Mary Pierce, France's last champion.
"It seems that the game has changed in the way that it's played as far as the girls are mostly playing from the baseline, hitting the ball hard," Pierce said.
"They're good athletes nowadays and with the rackets and the string technology that's improved, they're hitting the ball harder so the play is going faster. Not as much as you saw in the past of serve and volley, chip and charge and one-handed backhands and moves like that."