'If grunting would win titles then everybody in the world would be grunting as loud as they can be'
'The women on the court are both trying their hardest and giving everything they have, and they make a noise'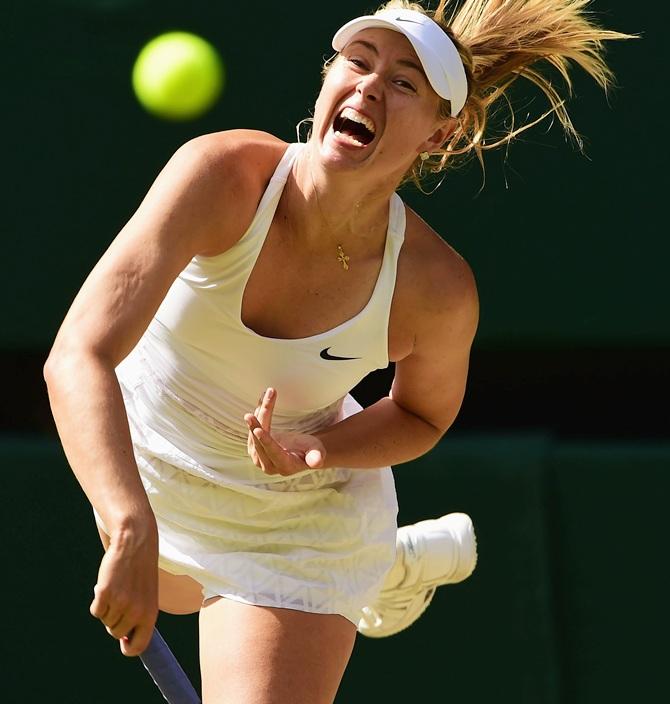 Russia's Maria Sharapova shrieks loud when she is serving. Photograph: Shaun Botterill/Getty Images
Some tennis players may be convinced they are on to a winning shriek but Nick Bollettieri, who coached both the Williams sisters and Maria Sharapova, is not so sure.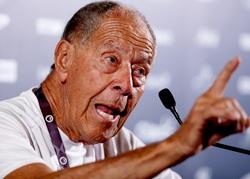 "If grunting would win titles then everybody in the world would be grunting as loud as they can be," the 83-year-old American said ahead of Thursday's Wimbledon women's semi-finals.
"You have to have talent as well," added the man sometimes described as the originator of having players grunt and scream during play.
Noise levels at Wimbledon are always closely monitored, not least by the media looking for a colourful story, and particularly when 2004 champion Sharapova is firing on all cylinders.
The noise issue goes back decades, however, with Jimmy Connors and Monica Seles, whose careers were at their peak in the 1970s and 1990s respectively, credited with having started the phenomenon.
'Nadal grunts louder than me'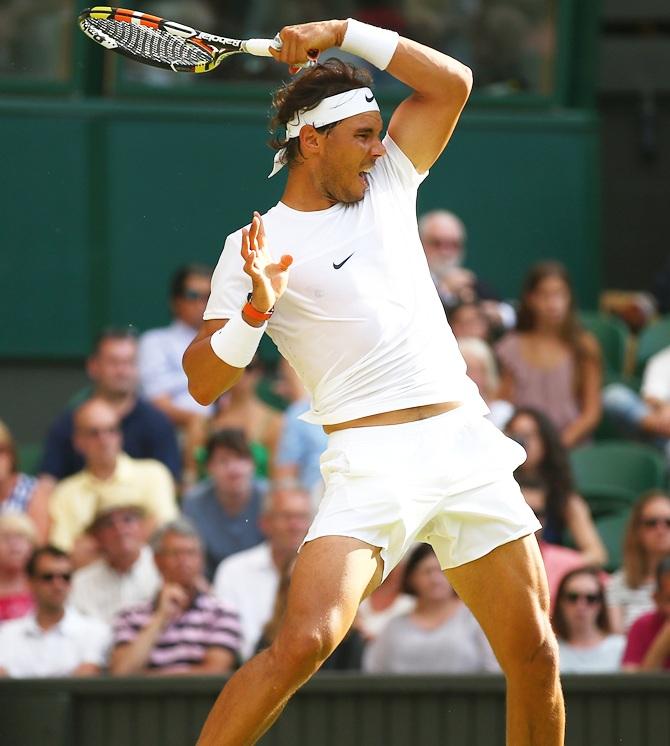 Rafael Nadal's excessive grunting can cause problems. Photograph: Ian Walton/Getty Images
During Serena Williams's masterful win over Belarusian Victoria Azarenka on Tuesday, the crowd laughed on several occasions at the piercing grunts and shrieks that could be heard as far away as the next show court.
"I'm so tired of these questions all the time," said Azarenka afterwards when the post match news conference inevitably raised the volume.
"It's so in a way annoying because guys grunt. I was practicing next to Nadal, and he grunts louder than me, and nobody notices that. Why? I don't understand why.
"The women on the court are both trying their hardest and giving everything they have, and they make a noise. Is that a problem of tennis?"
Azarenka suggested some of the spectators had probably drunk too much of the gin-based Pimm's aperitif that is popular at Wimbledon.
"When people are drinking, every time the announcer says, 'Make sure you hydrate yourself', I think he means with water, not with alcohol," she added.
'Serena and Maria, they're not quiet players'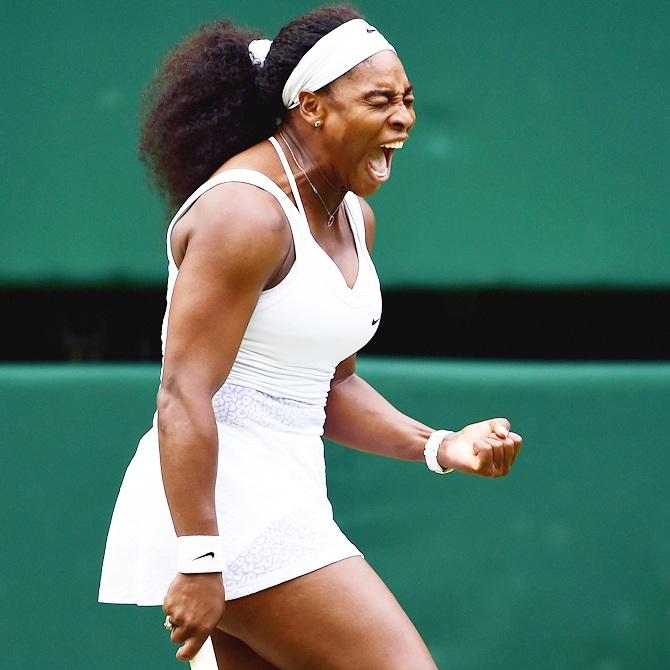 Serena Williams says it LOUD. Photograph: Shaun Botterill/Getty Images
Thursday's semi-final between Serena Williams and Maria Sharapova will not be a quiet one.
"You know both of them (Williams and Azarenka) are not quiet players and tomorrow Serena and Maria, they're not quiet players," he said.
"If the players feel that something on the court is bothering them then they have the right to go the referee and that's all I can say."