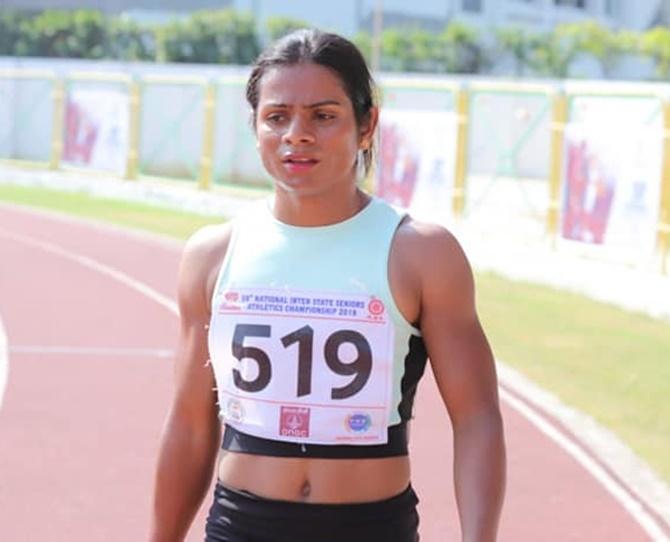 2019 has been a significant year for sprinter Dutee Chand. The 23 year old became the first Indian to win a gold medal in the women's 100 metre sprint at the Summer University Games in Naples in July. She then broke her own 100 metres record.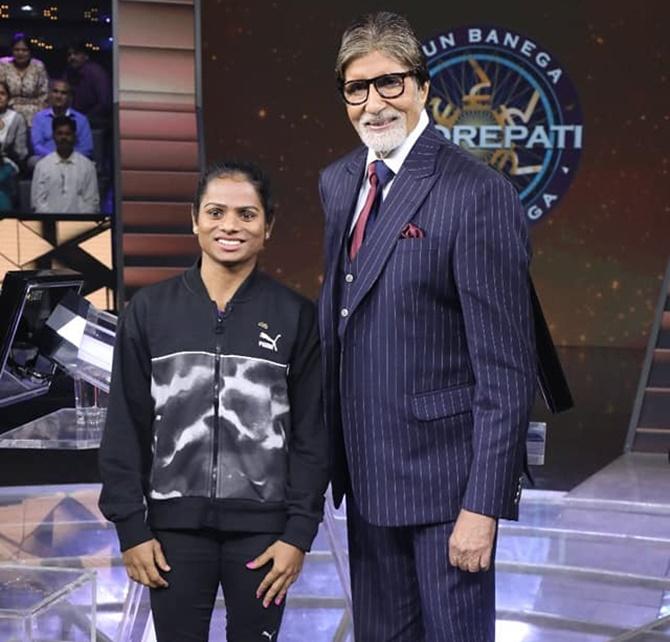 She is India's first openly gay athlete after announcing that she was in a same-sex relationship earlier this year. Her candour earned praise from many quarters, including American talk show host Ellen DeGeneres.
Dutee has been named in the TIME 100 Next list, which spotlights 100 rising stars who are shaping the future of business, entertainment, sports, politics, science, health. Vogue India named her Sportsperson of the Year.
For now, the runner is preparing to make her second Olympic appearance, in Tokyo.
"If you work with honesty and perseverance, success will surely come to you," Dutee tells Rediff.com's Laxmi Negi.
How would you sum up 2019 for you?
This has been a memorable year for me. I won the World University gold and broke my own record. It has been an amazing year for me.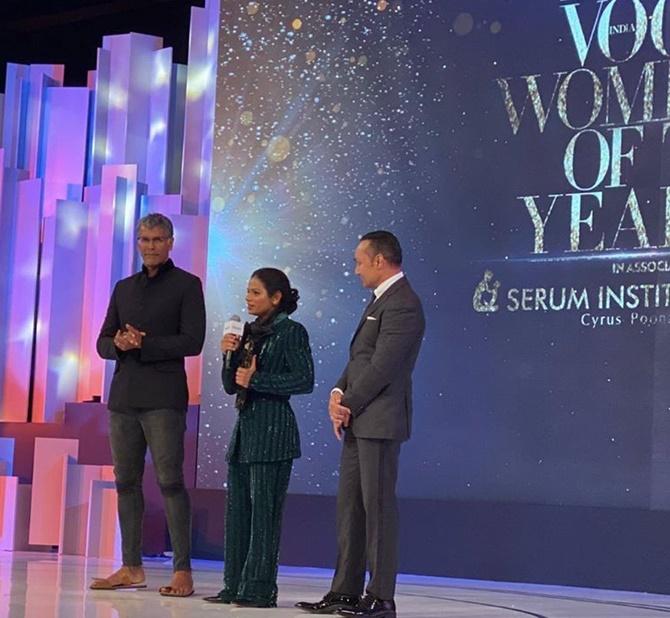 You have become a celebrity. Attending award shows, meeting film stars, getting felicitated...
The more you succeed, you get recognised and the endorsement deals follow.
Awards, felicitations are not a big deal for me.
The most important thing is that I have been able to achieve a lot in my field of athletics.
Your personal life was in the news.
I have been open about my sexual orientation. However, it has been sensationalised and weaponised by the media.
Some rumours circulated by television channels were far from the truth.
My life has been an open book. I don't believe in hiding anything.
Would you like more athletic achievement related news in the new year?
Of course! Earlier, girls were scared to choose athletics as a career option, but I am happy that fear is eradicated.
Those girls who used to be scared now tell me that I am their inspiration. They have started to believe that they can achieve anything they put their heart and mind to.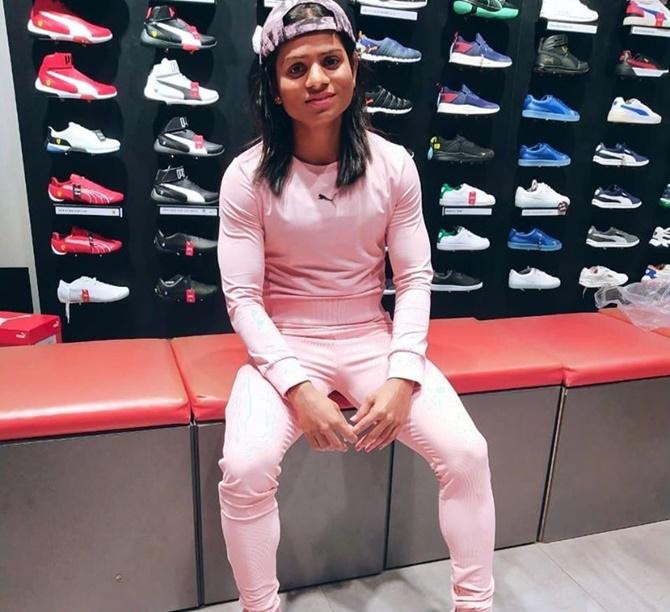 What have you learnt from 2019?
If you work with honesty and perseverance, success will surely come to you.
Any regrets?
No!
What do you expect from 2020? It is an Olympic year!
An Olympic medal for my nation and I am preparing for it.
Do you make new year resolutions?
I never make any resolutions. With situations and time, I change my decisions if I have to.
Any new year plans?
No plans. I am only focussed on my training.
---
Laxmi Negi, a marathoner who gave up running after her daughter's birth, plans to resume running soon.
She can be reached at laxmin@rediff.co.in