Shailajanand Mishra lists The Top Videos of the Week! Take a look.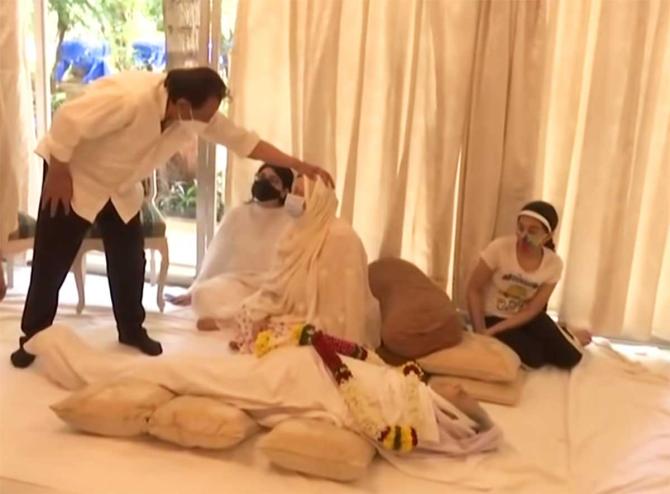 Every week is full of newsworthy events. And we make sure we bring you the most interesting ones, with a special twist.
These videos are chosen by you, through your likes.
So if you'd like to see your favourite video on our weekly round-up, please make sure you like them on iShare.
---
Bride performs martial art in her wedding sari
Date: July 2
Location: Thoothukudi, Tamil Nadu
A bride from Tamil Nadu is getting appreciation on social media after a video showing her performing martial arts in her wedding attire went viral.
The clip has amazed people and chances are it'll win over you too.
---
Wife of Dadasaheb Phalke recipient seeks help
Date: July 2
Location: Washim, Maharashtra
Bollywood art director Leeladhar Sawant is facing difficult times.
His wife Pushpa has requested help from the film fraternity.
'My husband gave 25 years to the industry. He worked with Anil Kapoor, Ajay Devgn, Govinda, Madhuri Dixit, Akshay Kumar and many others.
'After he underwent two bypass surgeries and two brain haemorrhages, he couldn't do anything. I request all the actors with whom he has worked to help him.'
---
Brothers grow over 50 varieties of mangoes
Date: July 3
Location: Dhar, Madhya Pradesh
Two brothers grow over 50 varieties of mangoes.
Along with the native varieties, Afghanistan's Amrapuri and Mexico's Sensation mangoes grow on 17.5 bighas of land. There are 978 mango trees in their orchard.
---
Preity Zinta's lovely organic garden
Date: July 3
Location: Mumbai
If you've visited Preity Zinta's Instagram page, you know the actress loves gardening.
In a recent video, she was spotted picking strawberries from her organic home garden.
'I cannot explain how excited I am to see fruits and vegetables grow in our backyard. Mom was with me during the lockdown last year and we planted all sorts of herbs, fruit and veggies,' PZ posted.
'Now, I have strawberries, oranges, peaches, guavas, tomatoes, green and red peppers, green and red chillies, eggplant, mint, basil and lemon growing around the house. I am so proud of our little organic home garden,' she added.
'Try it at home folks -- you will be amazed by your own ghar ki kheti'.
---
Two-year-old saves unconscious mother
Date: July 4
Location: Moradabad, Uttar Pradesh
A toddler's presence of mind helped save his mother after she fell unconscious at Moradabad railway station.
The two year old guided police personnel to his mother who had fainted on the foot-overbridge.
The woman is undergoing treatment in the district hospital.
---
Teacher turns safaiwala to eke out a living
Date: July 4
Location: Bhubaneswar
Smrutirekha Behera, who used to teach at a play and nursery school, has become a safaiwala driver to earn money.
The school where she teaches has been closed due to the pandemic.
'I also had to stop home tuition, which was my second source of income, as per the COVID-19 restrictions,' Smrutirekha says. 'I am currently driving a garbage vehicle to earn for my family.'
---
Alvida, Dilipsaab
Date: July 7
Location: Mumbai
After hearing about the legendary Dilip Kumar's demise, Bollywood was in shock.
Dharmendra and Shabana Azmi arrived at his home in Pali Hill to offer their condolences to Saira Banu, the late thespian's wife.
Dharmendra, who broke down, said he would live with Dilip Kumar's memories in his heart.
Shah Rukh Khan and Anil Kapoor also paid their condolences.
---
Feature Presentation: Ashish Narsale/Rediff.com