'Culture is our asset. Culture is our identity.'
'Wherever you go in India, every millimetre can be measured with culture.'
'There is so much to see that even one life is not enough.'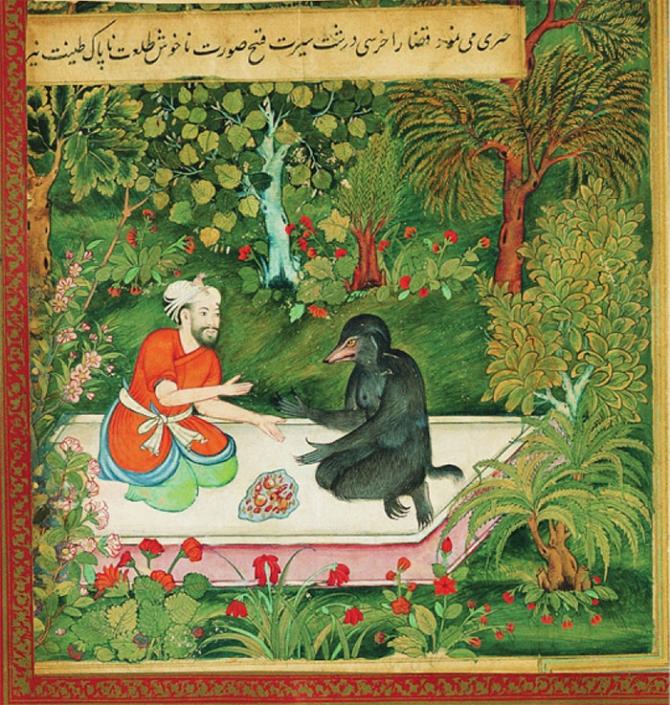 Sabyasachi Mukherjee, director general of the Chhatrapati Shivaji Maharaj Vastu Sanghralaya, Mumbai's premier museum, tells Rediff.com's Archana Masih why visiting a museum is better than going to a mall.
Our identity is our culture.
It is not infrastructure or development. There are many countries more developed and smaller in size with good infrastructure, but India is known for its cultural heritage, diversity and 5,000 years of history.
Culture is our asset. Culture is our identity.
Wherever you go in India, every millimetre can be measured with culture.
There is so much to see that even one life is not enough.
There are monuments, history, continuing traditions, living cities and villages, crafts, music, food, language, costumes -- what not?
From Ladakh to Kanyakumari, we are a huge country, with so much variety. There is something waiting everywhere.
There are 720 languages in the country. We've lost 200 languages in the last 50 years and there is anxiety that in the next 50, we will lose another 200.
How do we save and document languages is a huge challenge.
Some say because of the globalisation of culture, people are forgetting their own language. Globalisation has resulted in the loss of many languages.
On one hand we say we need to celebrate diversity. On the other hand we are giving birth to a single, mono-culture.
Americans talk about the concept of 'melting pot', but one must keep in mind that some metals melt very fast and some retain their characteristic features.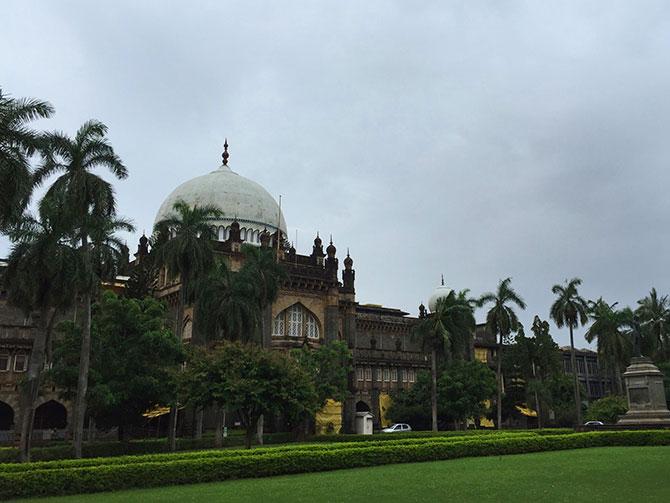 Globalisation cannot be prevented. I am not against English or Western culture. Each culture is beautiful, enriched, but we should not lose our own.
Why do we visit museums? To understand our past and know the present. To search for our identity in history.
People are forgetting traditional food. McDonald's and Dominos have entered our kitchens.
Villages are becoming towns, towns are becoming cities and cities are becoming metropolises.
Migrants are assimilating into the new culture and losing their identity.
Globalisation starts with trade, economics and gradually enters culture.
Culture travels with trade. But how do we protect our own culture -- our architecture, town planning, food, costumes, furniture design? It is becoming one prototype.
Like the tall buildings of steel and glass.
There is also an argument on the adverse affects of globalisation and technology and power politics. Technology is killing many things and adding many things.
We don't write anymore and let us not talk about SMS/WhatsApp language!
Technology is also killing creativity. Like how creativity flows when you touch pen to paper.
I have preserved the letters of my father and grandfather because of their language.
The words, emotions and sentiments expressed through written words cannot be expressed by WhatsApp or email.
Writing gives you time and space to express your feeling. On a machine your thinking also becomes mechanical.
India is known for its living tradition. Our crafts are 1,000, 1,500 years old.
We have continued the technique and tradition of pottery from the Indus Valley times till today.
Cottage, crafts and textile industry provides jobs to many, but in Mumbai, which was the textile city, we have lost that heritage.
We do not even have a textile museum in this city. We have started a gallery for textiles at the CSMVS.
People see the positive, but not the negative side of globalisation. We are losing our crafts tradition.
Society has to evolve with time, but we should take everyone along.
We must preserve, not lose our heritage and even revive some of the lost heritage.
We need to support crafts like textile, block printing -- with digital technology you can mass produce but weavers and craftsmen lose their livelihood.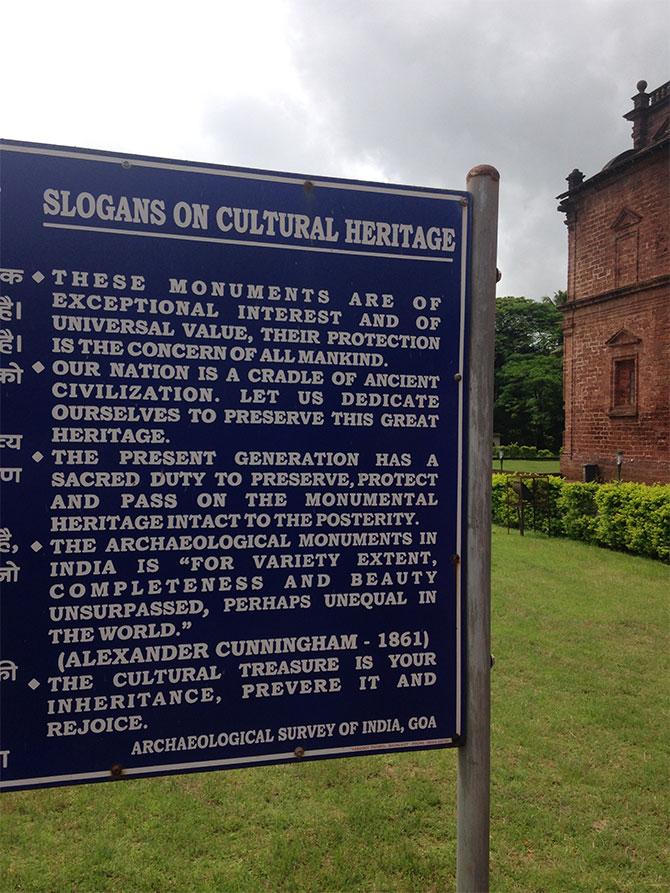 The amount we spend on conservation and preservation is the lowest in the government's budget allocation.
Why don't we equate the culture sector with other sectors?
Priority is given to agriculture, infrastructure, technology, digital India -- why not culture?
The Malcolm and Hargreaves report of 1936-1937 was the first and last survey on Indian museums and cultural institutes. If you read that, you realise it was pathetic even during British times.
The British were not very interested in the preservation of Indian cultural heritage.
They started excavations, explorations, enlightenment, establishment of schools, museums, cultural institutes, but not much. They made a statement that the government could not pay much attention to cultural institutes.
Even after Independence, culture was never ever given priority and it continues that way.
A development of globalisation was that the Indian middle class started visiting foreign countries. With India's emergence as an economic power people started interacting with the world.
Now when the middle class, lower middle class goes on vacation to Singapore, Thailand, Hong Kong, the first thing they do is visit the museum. They come back and compare.
For so many years, nobody questioned, hence museums remained static and the government did not pay attention.
When criticism started, the government also realised that it was important to improve cultural institutes.
Cultural institutes and museums cannot improve without trained staff and there is a leadership crisis.
Most museums are headless, mostly bureaucrats run cultural institutes.
If a country can create iconic institutes like the IITs/IIMs, why can't we get one national level institute on the line of the IITs-IIMs for heritage management?
This way we could produce 30 cultural managers every year and be in a position to provide cultural leaders to other countries.
There is cultural hunger. People want to know.
They have respect for their culture, tradition, but we must be in a position to feed them.
Unfortunately in a city like Mumbai, we have not created any new cultural space.
South Mumbai is very fortunate, but what about the suburbs.
There is no cultural life except visiting malls. (According to the real estate services firm Cushman and Wakefield, 34 new shopping malls will come up in eight Indian cities by 2020).
We need a rethink, even the government needs to rethink.
Society cannot progress without its cultural background. Otherwise, you create an insensitive society.
I was talking to the UNESCO director general at a seminar at Yale university. She told me that she asked the Iraqi PM why educated young people were joining ISIS.
He said something went terribly wrong with their education system. For many years, even in pre-Saddam (Hussein) times, they could not incorporate history in schools and higher education.
They now understand the importance and have incorporated it and I was thinking of my country.
Are we equating humanities and the social sciences with science and technology, management, engineering?
Many universities have already shut down their linguistics departments.
We have lost scripts like Brahmi. Sanskrit is almost extinct.
There is some kind of craze for science, technology and management.
The government is not doing justice to the social sciences and humanities compared to other disciplines.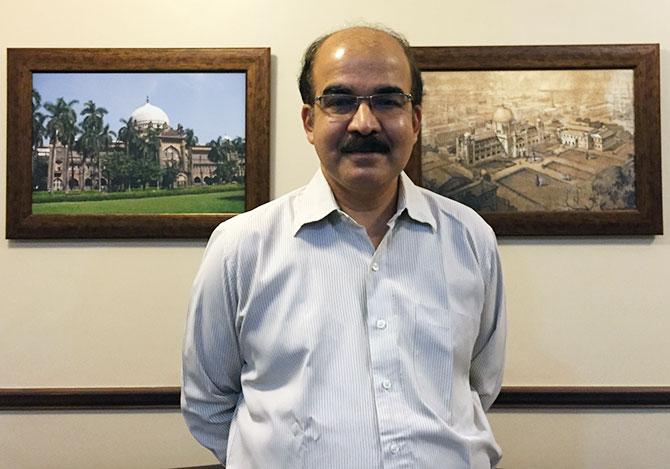 Why is there so much tension in society?
If you know your past, you will react to situations from a different angle.
Your past gives you information, how different situations were tackled and resolved with different solutions.
But if you are not aware of your past, you make mistakes.
That is why history and culture are so important.
The Chhatrapati Shivaji Maharaj Vastu Sanghralaya is Mumbai's premier museum.
It has over 60,000 artefacts. Over a million visitors visit the museum each year.
'India and the World', an exhibition to commemorate the 70th anniversary of India's freedom, in collaboration with the British Museum, opens on November 11.