Some doctors were absent from duty for 20 years, some for 15, others for 12.
About 64 doctors remained absent from duty for more than five years.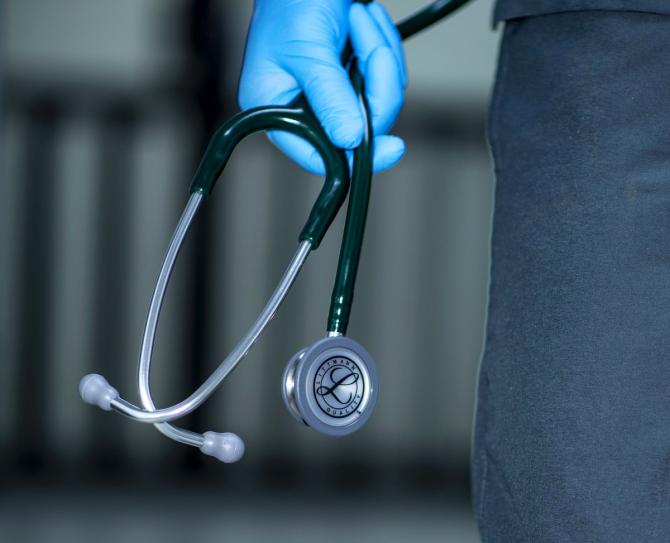 Days after the Bihar government sacked 81 doctors at government hospitals in the state for being absent from duty for years, more than 25 doctors were found absent at the Patna Medical College and Hospital during a surprise check on Saturday, January 21, 2023.
This single example reflects the issue of absenteeism of doctors in the state that prompted the Bihar government to sack absentee doctors.
It is probably the first time that the state government is showing resolve to deal with the absenteeism of doctors and other health staff.
This is part of an initiative to improve health facilities in government hospitals in Bihar. Poor health infrastructure in Bihar is not new and has made its way to the national headlines several times in recent years.
In mid-January, the state cabinet approved the health department's proposal to dismiss 81 government doctors for abstaining from duty for years.
As per the official statement, some doctors were absent from duty for 20 years, others for 15 years, still others for 12 years. About 64 doctors remained absent from duty for more than five years.
On Saturday, January 21, when Dr I S Thakur, superintendent, Patna Medical College and Hospital, during surprise visits to morning and evening out patient departments (OPDs), discovered that more than 25 doctors including four department heads, associates, assistants and senior residents, were absent from duty.
"I have taken serious note of it and asked them to submit a written reply to explain their absence from duty," says Dr Thakur.
It appears that these doctors ignored the government's action against absentee doctors and the health department's instructions to senior and junior doctors to attend to the increasing numbers of patients at OPDs.
On Sunday, Dr Thakur discovered that some nurses were absent from duty at the Patna Medical College and Hospital.
The Patna Medical College and Hospital is the largest healthcare hub in the state, but local newspapers frequently report the absence of doctors at government hospitals across Bihar.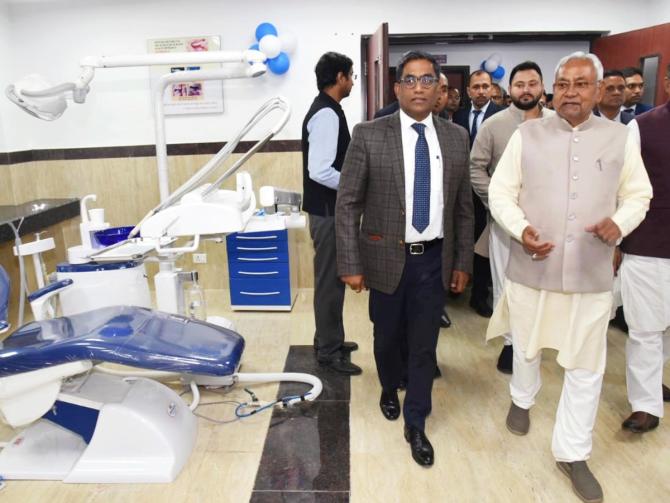 Last October, Bihar Deputy Chief Minister Tejashwi Yadav, who is also the health minister, issued an ultimatum to improve health facilities in the state within 60 days following his first-hand experience of poor conditions in government hospitals.
In early September, during a surprise midnight visit to the Patna Medical College and Hospital, Tejashwi found doctors and medical staff absent from duty, a lack of sanitation and dirt and filth on the premises.
What shocked the health minister was the presence of dogs inside hospital wards. During his interaction with the patients, they complained of a lack of medicines and other facilities.
Yadav called a meeting of the state's civil surgeons and asked them to ensure proper treatment at government hospitals.
A month after the meeting, Tejashwi visited the government-run Nalanda Medical College and Hospital to check among other things the treatment being provided to dengue patients and encountered several patients and their relatives who complained that they were not getting medicines at the hospital and being asked to buy medicines from local pharmacies.
They alleged that they were even forced to buy drinking water bottles and that the nurses on night duty allegedly refused to attend to them.
Tejashwi then suspended Nalanda Medical College and Hospital medical superintendent Dr Vinod Kumar Singh over the complaints of irregularities, which angered the Indian Medical Association's Bihar unit which denounced the action.
In early October, Tejashwi revealed that 705 government doctors had been absent from duty for more than 12 years, others for 10 years, 5 years and 6 months respectively, but continued to draw their salaries from the state government treasury.
Tejashwi admitted that several government doctors posted at rural health centres hardly work there and instead continue to practice in urban areas.
His revelation angered the IMA-Bihar unit and Bihar Health Services Association.
Thousands of doctors at government-run hospitals and other health facilities in Bihar went on a day-long strike on October 6, 2022, to protest the government's move toward mandatory biometric attendance.
In mid-November, Tejashwi paid a surprise visit to the government-run sub-divisional hospital at Bagaha in West Champaran district and was confronted by angry relatives of patients who complained about the lack of basic facilities at the hospital, the absence of doctors, the unavailability of medicines and being asked to go for diagnostic tests outside the hospital.
A senior health department official in Patna stated that doctors employed by the government are not comfortable with Tejashwi's initiative to improve health facilities at government hospitals.
"Most of these doctors have been doing private practice and making a lot of money," the health department official said. "Their focus is not their duty at government hospitals. All of them have a vested interest of poor health services at government hospitals."
Patients who queue up for hours at government hospitals in the state often return without basic check-ups as the doctors were absent.
Similarly, seriously ill patients could not be hospitalised either due to the unavailability of medical staff or lack of equipment.
Most primary or community health centres are non-functional. District hospitals confront a shortage of doctors and basic medicines.
Last year's report by the Comptroller and Auditor General of India revealed that government hospitals, mainly district hospitals, in Bihar suffered from a severe lack of resources, workforce and plans for the growing population.
There was a persistent shortage of doctors, nurses, paramedical staff and technicians in Bihar from 2014 to 2020. Still, the health department did not get them filled, the CAG report said.
The CAG report showed a shortfall of beds, ranging from 52% to 92%. The actual bed strength had not risen to the sanctioned level even after a decade.
According to the CAG report, the district government hospitals could hardly provide patients with basic health facilities. The situation was noticed during an audit of hospitals in five districts -- Biharsharif, Hajipur, Jehanabad, Madhepura, and Patna -- from 2014-2015 to 2019-2020.
Feature Presentation: Rajesh Alva/Rediff.com