Shailajanand Mishra lists The Top Videos of the Week! Take a look.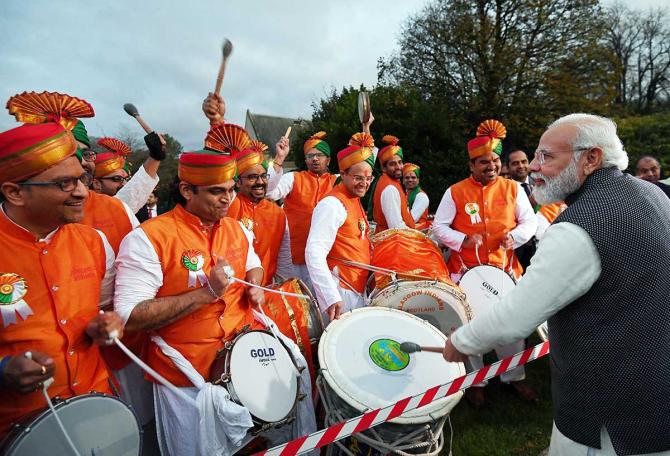 Every week is full of newsworthy events. And we make sure we bring you the most interesting ones, with a special twist.
These videos are chosen by you, through your likes.
So if you'd like to see your favourite video on our weekly round-up, please make sure you like them on iShare.
---
Want to play cricket with this bat?
Date: November 1
Location: Agartala
In a cricket-mad nation like India, cricket bats are treated with love.
Recognising the passion for the game, Tripura's Bamboo and Cane Development Institute and the North East Centre of Technology Application and Reach have made the country's first-ever bamboo cricket bat, using locally sourced material.
The bat, they say, fulfils all of the industry's established protocols and can be used in all forms of the game.
---
Army flexes muscle in Ladakh
Date: November 2
Location: Ladakh
Nothing deters the Indian Army. Not extreme cold. Not high altitude.
Proving this once again was the Shatrujeet Brigade, which conducted an airborne insertion along the country's northern border in Eastern Ladakh with the aim of validating its rapid response capabilities.
As part of this airborne exercise-cum-combat manoeuvre, troops were inserted into a drop zone at an altitude of over 14,000 feet.
These brave soldiers -- who were pre-acclimatised -- and specialist vehicles and missile detachments were transported via C-130 and AN-32 aircraft from five different mounting bases.
---
Janhvi-Sara's super holiday
Date: November 2
Location: Mumbai
Going by their walk, the two girls had clearly had a good time!
Star daughters Janhvi Kapoor and Sara Ali Khan -- who have been pitted against each other as professional rivals -- are good friends who love exercising -- and now it seems travelling as well -- together.
The cool buds recently returned from a trip to Kedarnath and were spotted at Mumbai airport.
---
A drummer called Modi
Date: November 2
Location: Glasgow
It began with a hearty beat that rose to a crescendo when Prime Minister Narendra Damodardas Modi appeared.
Modi was to leave for India after marking his presence at the ongoing global climate summit in Glasgow, Scotland.
His fans in the Indian community gathered to bid him goodbye, drums and cymbals in place.
Modi couldn't resist joining them and beating a tattoo on the drums.
With no masks in view, we could only wonder if a message about COVID was being sent as well.
---
Ayodhya's Deepotsav gets a modern touch
Date: November 3
Location: Ayodhya
It was a traditional Diwali in Ayodhya as millions of earthen lamps twinkled and fireworks decorated the sky.
It was also a modern Diwali as a laser light show added to the glitter of the festival.
---
Surat company's amazing Diwali gift
Date: November 4
Location: Surat
When the Surat-based Alliance Group started looking at Diwali gifts, it decided it didn't just want to gift its employees.
This Diwali, it wanted to gift Nature as well.
While employees were gifted electric scooters -- a boon, when fuel prices are reaching for the skies -- Mother Nature got some relief from exhaust pollution.
---
Bundelkhand's Latt Maar Diwali
Date: November 4
Location: Jalaun, Uttar Pradesh
Diwali and war?
In a way, yes.
It always better to be defence-ready, isn't it?
On the occasion of Diwali, a tradition latt (a long stick, also known as lathi) based folk dance was performed in Jalaun.
This unique dance -- which part of the Diwali tradition of Bundelkhand (an area that is part of Uttar Pradesh and Madhya Pradesh) -- showcases the art of warfare.
---
Modi celebrates Diwali with soldiers
Date: November 4
Location: Nowshera
It's Modi's Diwali tradition; the prime minister celebrates the festival of lights each year with the armed forces.
This year, it was at Nowshera, Jammu and Kashmir, with the Nowshera Bridgade.
The soldiers, who are spending the festival away from their families, were hand-fed sweets by the prime minister.
However, no masks were in evidence here as well.
---
Why Chhattisgarh's CM was whipped
Date: November 5
Location: Durg, Chhattisgarh.
Would a chief minister agree to be whipped?
Yes, it seems, if he is Chhattisgarh's chief minister and the occasion is Govardhan Puja.
Govardhan Puja, also known as Annakut (meaning mountain of food) Puja, falls on the day after Diwali.
The puja finds its antecedents in the lores of Lord Krishna.
Lord Krishna, as the tales goes, wanted to teach Lord Indra a lesson in humility and encouraged villagers to worship a nearby mountain on which their cattle grazed instead of the King of the Gods.
As an angry Indra attacked the village with heavy lightning and thunder storms, Krishna lifted the Govardhan mountain on his little finger to protect the villagers.
As part of the puja, Chhattisgarh Chief Minister Bhupesh Baghel was whipped on his hands with a sonta (sonta whips are made with a particular kind of grass called kush). It is believed this brings good luck and gets rid of the problems in a person's life.
Baghel is believed to have done this to seek the blessing of prosperity for his state.
---
Feature Presentation: Ashish Narsale/Rediff.com