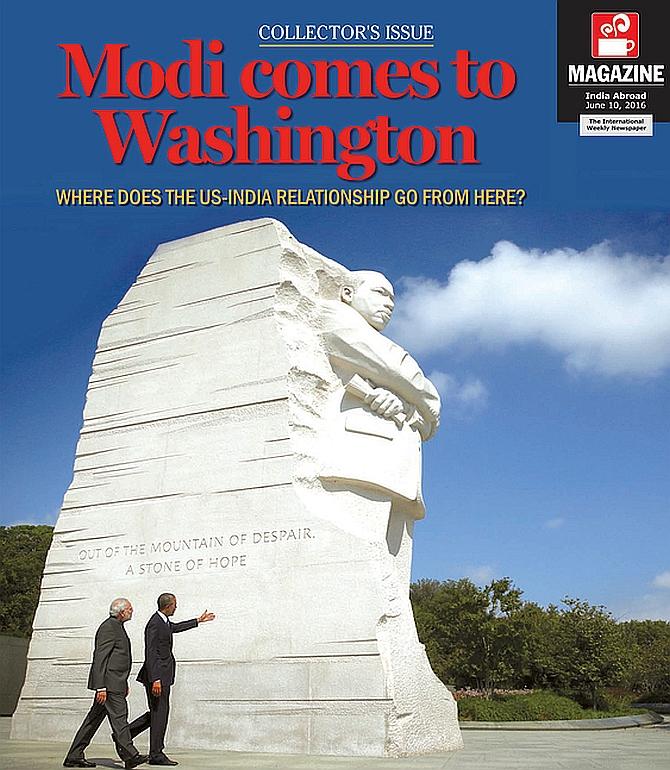 Prime Minister Narendra Modi is on his fourth visit to America since being elected two years ago, the frequency of his visits a testimony to the importance India attaches to its relationship with the world's sole superpower.
It is an understatement that the ties between the world's oldest and most populous democracies, powered by the personal chemistry between their two leaders, are on an unprecedented high.
To mark Prime Minister Modi's seventh meeting with President Obama and his historic joint address to the US Congress, India Abroad, the newspaper published from New York and owned by Rediff.com, reached out to diplomats and strategic thinkers in New Delhi and Washington, DC, to assess the current state of the US-India relationship and suggest a road map for the future.
Contributions include: